'Tackling Bias in Family Engagement' Workshop Fills the Room
The attendees began trickling into the room early, and by the time the workshop started, staff were pulling more chairs into the room to seat more than 80 people. The participants were attendees of the 2019 National Family and Community Engagement Conference, hosted by Institute for Educational Leadership (IEL) from July 10-12 in Reno, Nevada. Teaching for Change has presented workshops at the conference every year since it began in 2014.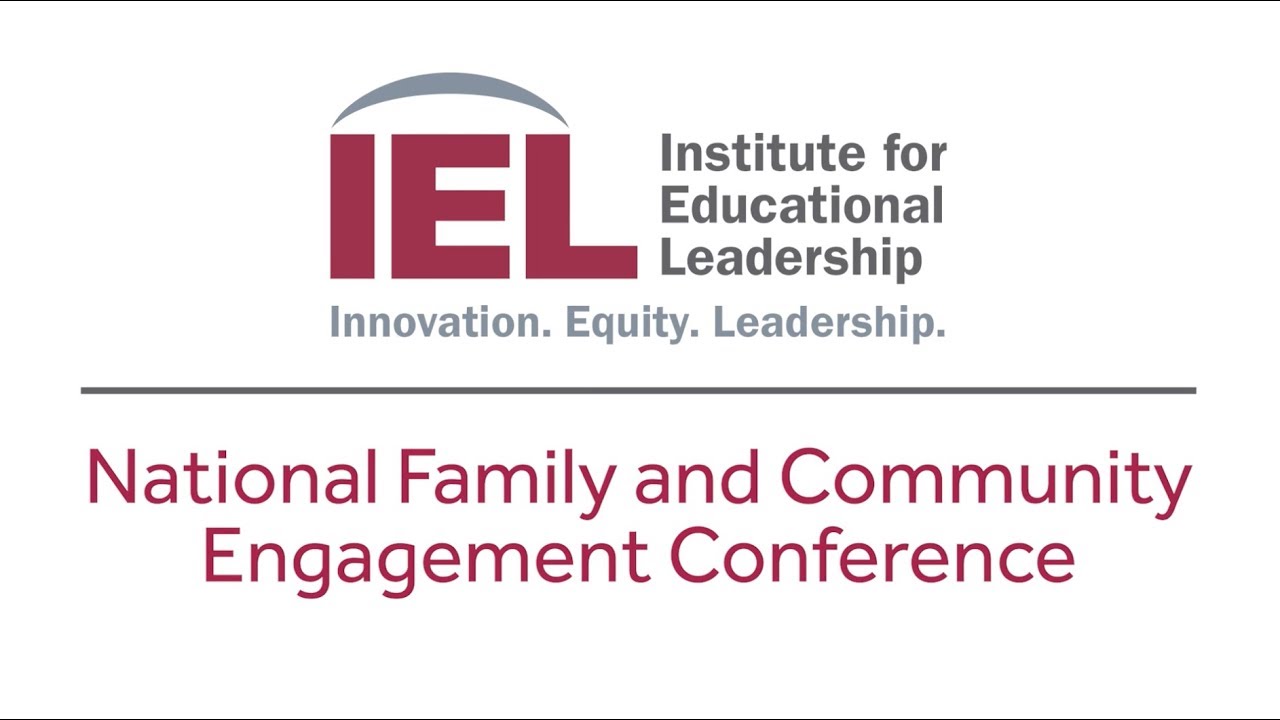 Teaching for Change's session this year, "Tackling Bias in School-Based Family Engagement," was led by associate director Allyson Criner Brown. The workshop was designed to help participants learn to better recognize and address bias in family engagement in their own school communities by using real-life examples from Teaching for Change's work in D.C. public schools.
Criner Brown began the session by asking participants to reflect on a number of statements about their own educational experiences growing up, and how their families were involved. Some of the prompts that led to robust conversations included,
"Most of the teachers at my school were the same race/ethnicity as most of the students."
"My parent/family could easily afford to spend money on extra-curricular activities, fundraisers, and school trips."
"My parent/family volunteered at my school."
The workshop then moved into specific examples of how we see racism and classism in education, emphasizing that oppression operates at different levels.
| | | | | |
| --- | --- | --- | --- | --- |
| | Internalized | Individual/ Interpersonal | Societal/Cultural | Institutional |
| Racism | Black and Latinx students believe they aren't as intelligent as white people because of messages from media, family, school, etc | A student uses a racial slur against another student | Black and Latinx students are perceived to be more aggressive by teachers and administrators | Black and Latinx students are suspended at higher rates than their white peers |
| Classism | Higher income families believe their success is self-earned and it was only hard work that got them here | A teacher punishes a student for not having all of his/her school supplies; the student's family cannot afford them | Higher income parents are seen as "better" parents; lower income parents are seen as "lacking" parenting skills | Students whose families can afford expensive test prep score higher on the ACT and SAT, giving them more options for college and scholarships |
Criner Brown also shared graphics from the National Equity Project to help illustrate the multiple levels of racism (and other forms of oppression) and how they interact to form structural oppression.
The workshop focus then turned to focusing on bias, as participants wrestled with news stories about Black and white parents that clearly reflected bias at the cultural and systemic levels. Participants then joined in an activity reading aloud specific examples of how bias against immigrants, lower income families, and parents of color plays out in the K-12 education system. In an effort to work toward individual and institutional solutions, Criner Brown introduce the equity literacy framework by Paul Gorski, who has authored multiple books and articles including Equity Literacy for All, Definitions and Abilities, and Avoiding Racial Equity Detours.
The workshop concluded with participants analyzing three mini case studies from Teaching for Change's work in schools. In one mini case study, a principal invites frustrated parents to participate in hiring a new staff member. The second story featured a parent rushing in the morning who doesn't acknowledge a greeting from the principal. The third story described a school's efforts to discuss a major change to the school day that teachers were considering for first and second graders with parents during a monthly parent-principal chat. After reading the mini case studies, participants joined with a partner to select one and discuss, "What did you notice about the participants' ability to recognize/respond to/redress bias in this scenario?" in reference to Gorski's equity literacy framework.
Before closing, Criner Brown led a large group debrief about each case study. Participants reflected on what steps they will take to further their equity literacy and tackle bias in the family engagement efforts at their schools.
The workshop evaluations reflected very high marks, with 95% of participants rating the workshop "high quality." There was one complaint that was echoed several times — more time is needed for this topic!
Thank you to all who attended (and we appreciate those who wanted to attend). Below you will find a list of recommended resources for continued learning and growth.
Key Teaching for Change links, projects, and resources:
More on racial equity and education (a brief list):
Our top family engagement recommended reads: