Thank You to Our Bookstore Shelf Sponsors
We greatly appreciate the National Education Association and the Keene Family for sponsoring the education and children's book sections at our non-profit, independent Teaching for Change Bookstore at Busboys and Poets (14 & V).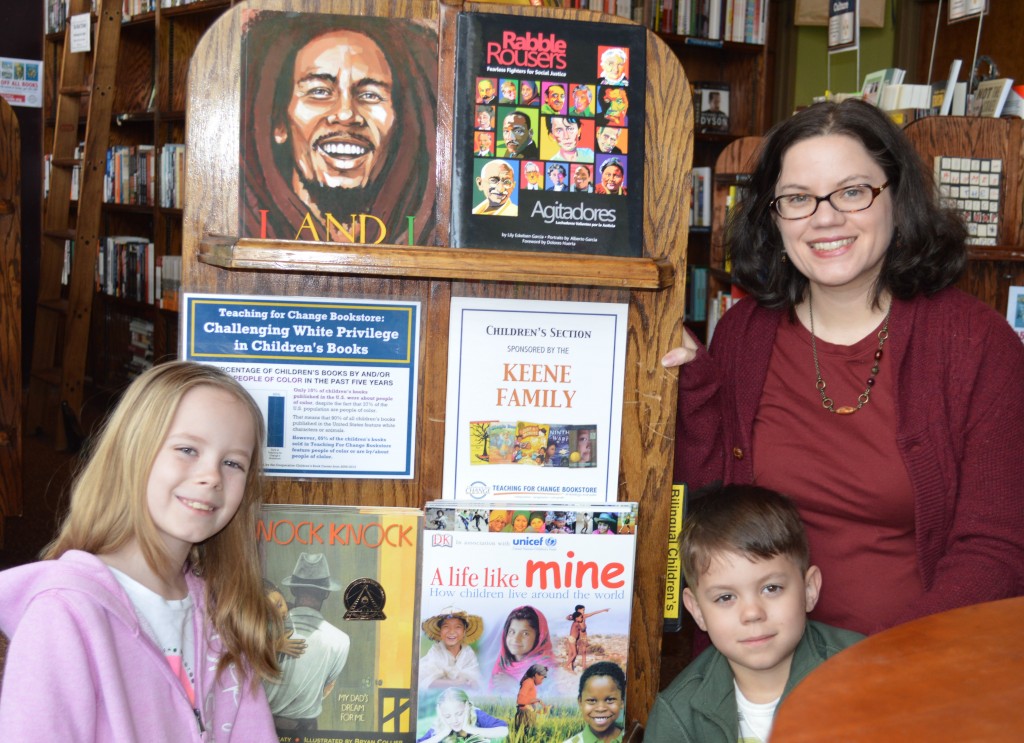 "I decided to become a shelf sponsor after hearing about Rush Limbaugh's attack on the bookstore for promoting multicultural children's books," says Dawn Keene, sponsor of the children's section. "I want my children to be aware of different perspectives. I also want them to learn that everyone's voice is important.  Failing to provide a well-rounded view would be a detriment to our children."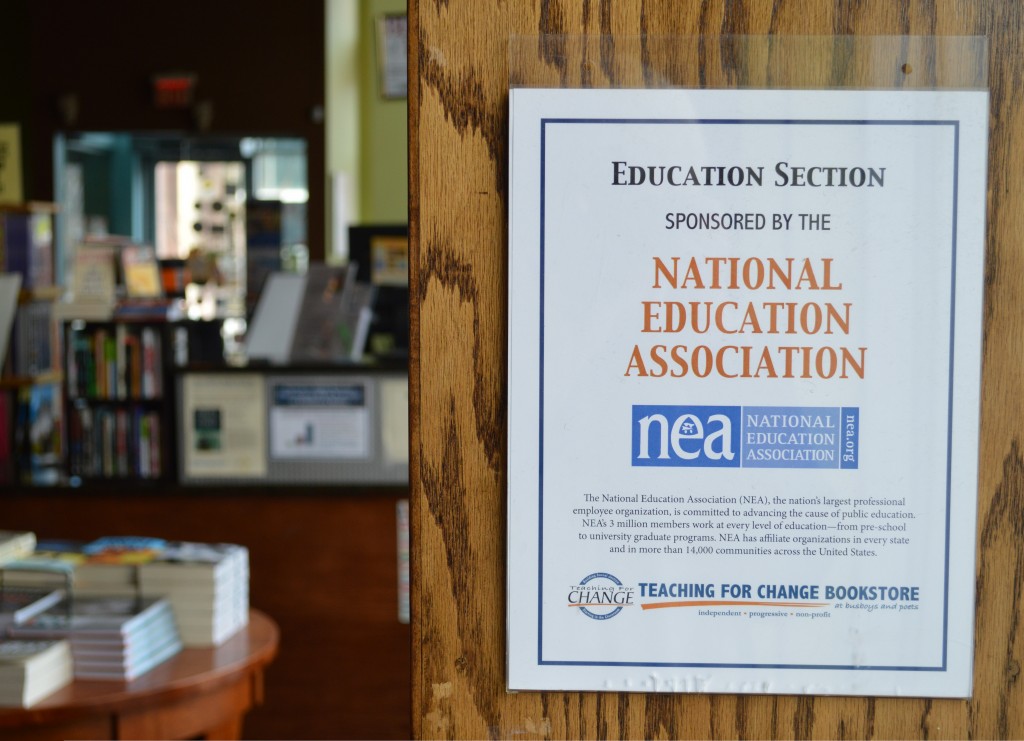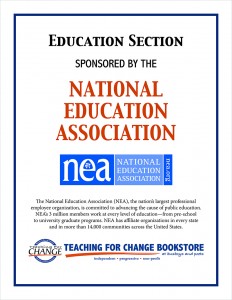 The National Education Association (NEA), the nation's largest professional employee organization, is sponsoring the education section of the bookstore. As described on the shelf sign, "The NEA's 3 million members work at every level of education—from pre-school to university graduate programs. NEA has affiliate organizations in every state and in more than 14,000 communities across the United States."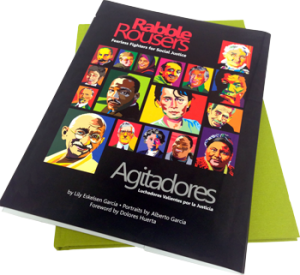 Teaching for Change is also pleased to feature the bilingual book by NEA President Lily Eskelsen García in the bookstore. Rabble Rousers: Fearless Fighters for Social Justice / Agitadores: Luchadores Valientes por la Justicia offers student friendly profiles about social justice advocates such as José Martí, Emmeline Pankhurst, Francis Townsend, Aung San Suu Kyi, and Rigoberta Menchú, who used their voices, commitment and passion to organize communities to fight injustice.