Equity in Parent Organizations
Resources on Gentrification and Equity in Parent Organizations
In Washington, D.C., and elsewhere, public schools that serve predominantly low-income students and students of color are seeing massive demographic shifts as wealthier and more formally educated families are moving into to the school neighborhoods. Gentrification adds to the challenges traditionally marginalized families — namely those from Black, Latino, immigrant, and low-income communities — face when engaging with schools.
Resources by Teaching for Change
After developing gentrification-specific strategies for parent leaders and school administrators in Washington, D.C., for the past several years, Teaching for Change created and has curated the following recommended resources:
RECOMMENDED RESEARCH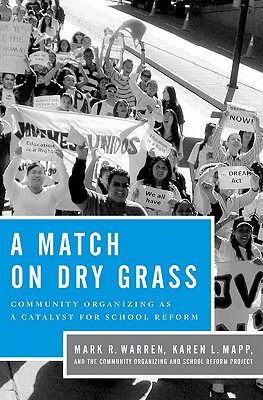 In the 2015-2016 school year, Dr. Esa Syeed, along with researchers Chy McGhee and De'Ricka Crooks, conducted a research project that involved interviewing parents representing different backgrounds in Teaching for Change partner schools that were experiencing gentrification. Based on a framework introduced in Mark Warren and Karen Mapp's book on parent organizing, A Match on Dry Grass: Community Organizing as a Catalyst for School Reform, their research identified three key themes and implications for gentrifying school communities:
Shared history and identity: the importance of context moving forward. Fashioning a shared identity rooted in school histories requires that diverse groups of parents understand context. Without a contextual frame, newer parents may rely on more easily accessible stereotypes, misinformation, or ungrounded assumptions. When school communities ground their engagement work in shared history and identity, they are also resisting gentrification's propensity for erasure or to see schools as a "blank slate."
Relationships: relationships that further equity. Higher-income parent groups do not always recognize the importance of lower-income parents' efforts at relationship-building. Relationship-building is very much at the heart of parent engagement work and is vital in cultivating healthy school climates and communities. More than just ensuring that everyone "gets along," relationship building is also key to building collective momentum for school change and improvement.
Power: building capacity. Despite their best intentions, higher-income parents often have an outsized influence on determining the outcomes of important decision-making processes. At times, these outcomes are at odds with the interests of the majority. While groups like Teaching for Change have worked to carve out a space for lower-income parents to voice their concerns, it remains to be seen how gentrifying schools can adopt sustainable practices that further equity and inclusion even as demographics rapidly change.
RECOMMENDED ARTICLES & STORIES