G is for Gentrification
Breaking Barriers of Race, Class, and Language in Schools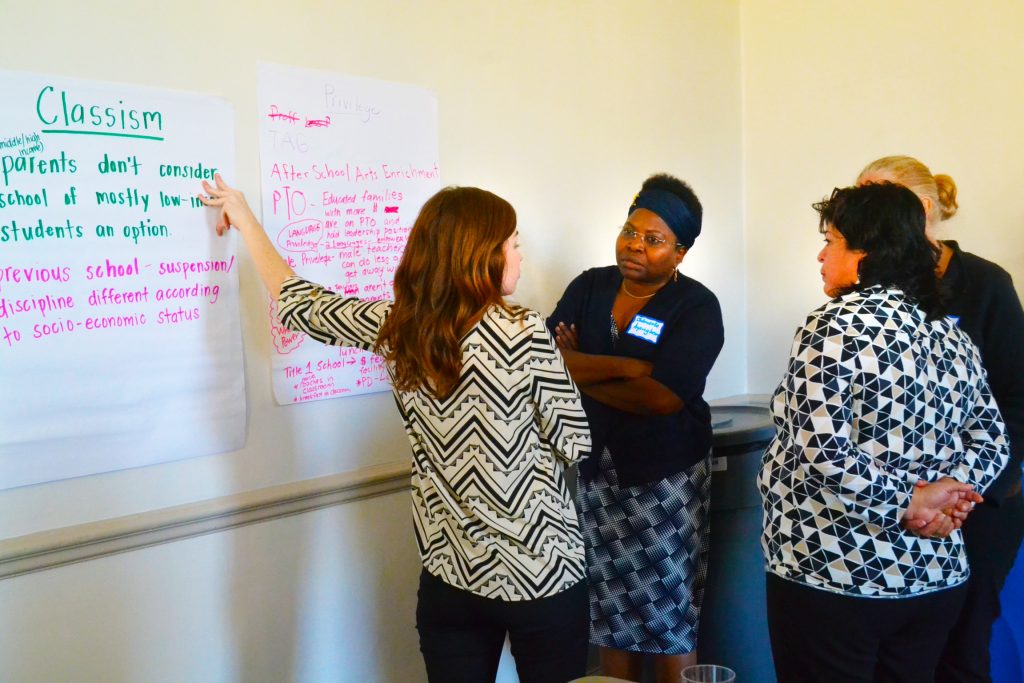 In Washington, D.C. and elsewhere, public schools that served predominantly low-income students and students of color are seeing massive demographic shifts as wealthier and more formally educated families are attracted to the school neighborhoods. Gentrification can add to the challenges traditionally marginalized families—namely those from Black, Latino, immigrant, and low income communities—face when engaging with schools. A parent at one of our partner schools said:
I think sometimes when the white parents come in there is that privilege thing. "We know more than you do." They just think they have the answer. I think that is appalling. Are you looking for faults, a list of things you can come in tomorrow and send an email and tell people how you think it should be done?
On June 22, Allyson Criner Brown and Iris Jacob presented a workshop on the strategies Teaching for Change is developing to break barriers to family engagement in gentrifying D.C. schools at the National Family and Community Engagement Conference hosted by the Institute for Educational Leadership in Pittsburgh, Pennsylvania.
The presentation introduced three emerging themes in these schools:
Parent power is shifting
Historical memory is important
Communication – across language, culture, race, class – plays a significant role
Disparities in power and privilege outside of the school come into the schools – without intentional work, schools will maintain the status quo. The presentation introduced five key approaches Teaching for Change identified and is developing to address race, class, and language issues in public schools:
1) Create a welcoming school community
Structure and facilitate meetings to be inclusive
Offer language interpretation
Provide a parent coordinator and parent center to facilitate relationships and communication

2) Link to learning
Use a popular education model to build on families' knowledge, skills, and home cultures
Provide professional development for teachers and principals on ways to share information and student progress in ways that engage parents
3) Intentionally build equitable relationships across race, class, and language
Offer structured support and facilitation for schools and families
Engage in citywide efforts to develop community-based solutions
Hold equity and respect as intentional goals
4) Increase access in schools for marginalized communities
Seek out, support, and recognize the leadership of low-income, Black, Latino, and immigrant families
Invite families to be partners
Provide parent coordinators and parent centers to facilitate access for families
Share information in a way that all families can understand
Support immigrant families through interpretation and institutional support
5) Identify points of intervention for race, class, and equity conversations
Provide professional development and common language around race, class, and equity
Encourage district leadership to listen, acknowledge issues, and support schools in having conversations
Support principals and administrators as they explore solutions with parents, staff, and community partners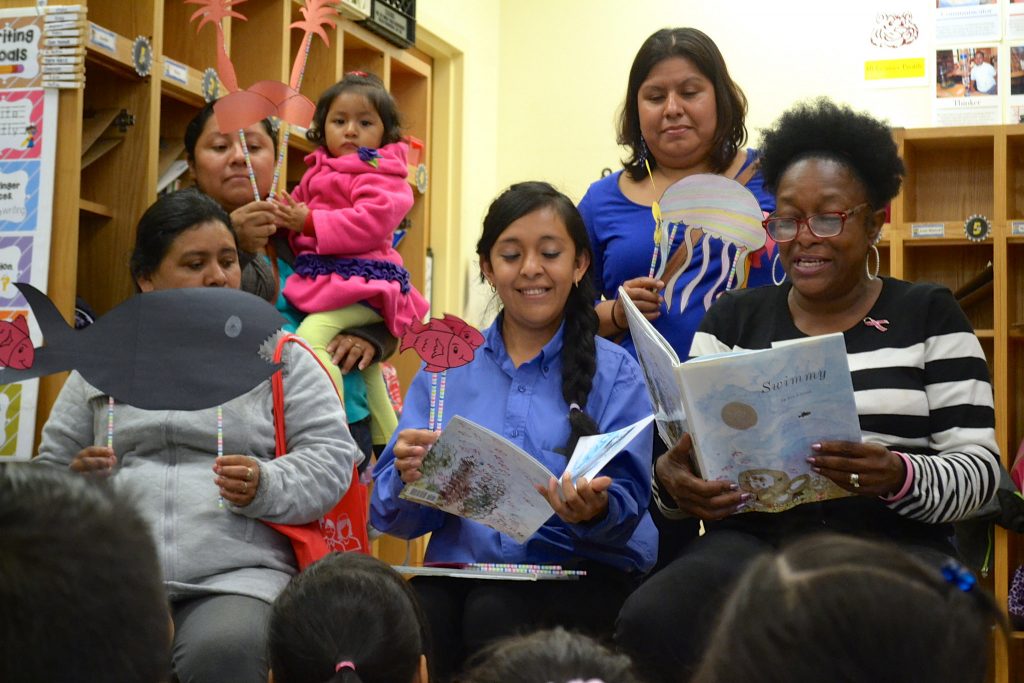 Criner Brown and Jacob discussed some of the strategies Teaching for Change has implemented to address race and class issues in gentrifying schools:
Increase language access (interpretation and meeting support)
Academic Workshops
Race and equity professional development series for teachers and administrators
Coaching on how to effectively share data and information with families
Support for principals, parent coordinators, and parent leaders
Community building at parent meetings and facilitation of equitable processes for electing parents to principal selection panels
At the conference, Teaching for Change also led the workshop "Challenging Assumptions about Families: A Race & Equity Training for Teachers and Administrators." Feedback from the two standing-room only sessions was overwhelmingly positive.
Thank you for 'naming' the challenges that our families are facing in our communities. I appreciate your advocacy and work in our schools.
This was the best workshop I attended in this conference. Thank you! I feel this is my biggest issue with family engagement in my city.
Just a few weeks after the conference, Teaching for Change's associate director was interviewed for an article in The Atlantic, "How Marginalized Families are Pushed Out of PTAs".
Join the Teaching for Change email list to follow our work identifying the challenges and strategies facing gentrifying communities.