An Outside Perspective on a Tellin' Stories School
Just after the start of the school day on June 5, 2015, more than 20 parents gathered in the large meeting room to share their triumphs and challenges from the 2014-2015 school year at Thomson Elementary's (DCPS) final Parent-Principal Chit Chat for the school year.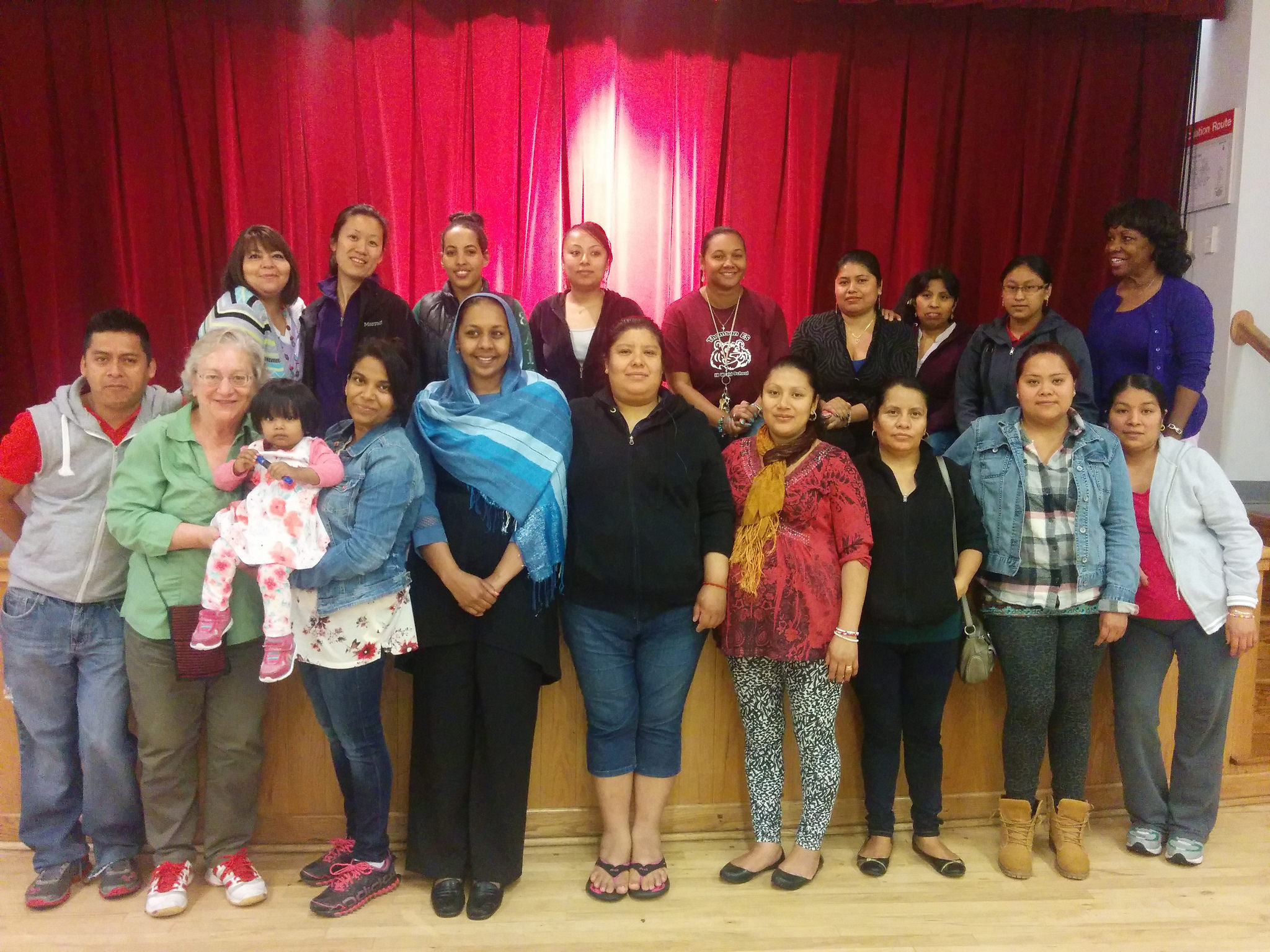 The hour long breakfast meetings were established three years ago through a partnership with Teaching for Change's Tellin' Stories Project as a way to foster conversation and effective collaboration between families and school administrators. These structured, interactive conversations are a signature activity in the Tellin' Stories approach to family engagement that turn the tables on typical interactions between parents and school staff.
The Chit Chats facilitate community building among the parents and direct communication with the principal, creating an environment where parents' voices are heard and valued. As a result, families feel comfortable asking questions, sharing ideas, requesting help, and voicing their concerns. Principals and school administrators also benefit greatly from these meaningful interactions.
Interpreters made it possible for all parents, regardless of home language, to fully participate in the meeting. Parents were given numerous channels to convey their ideas, including surveys, questions on flip chart paper, and formal and informal discussions. These varied entry points ensured that there was equitable participation.
Teaching for Change's summer interns attended the chit-chat, and shared their observations.
It was great to witness the final Parent-Principal Chit Chat with the Thomson Elementary parents. My takeaway is that the program succeeded in allowing parents greater communication with the staff and teachers at the school. It created channels of communications, made pre-existing ones more accessible, and created an environment in which parents felt comfortable both asking for help and voicing their concerns because they felt that their voices were heard and valued. For example, an interpreter was available for parents who speak limited English, and the chosen parent coordinator is a person the other parents relate to and feel represents them.
It was also repeatedly expressed, directly and indirectly, that the creation and continuation of the school-to-parent bridge was due to the involvement of Teaching for Change. This was powerful to witness because it demonstrated so very clearly the way in which a dedicated organization can be an instigator of positive change within a community. —Milica Petrovic
At Thomson I learned about the multiple ways you can engage and empower parents who may have felt alienated in their school communities. Parent participation does not have to look like your traditional PTA. Instead it can be bringing parents together and helping them recognize their collective power. I look forward to bringing this model into my middle school classroom next year and will remember that all families are assets to their children's learning. —Hope Brinn