Exciting Developments in McComb, Mississippi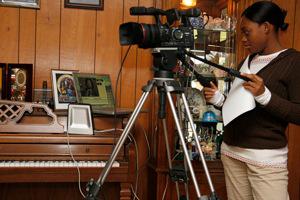 Thanks to funding from the W.K. Kellogg Foundation, Teaching for Change has been able to work with a school district and community team in McComb, Mississippi in 2010 to:
Send a team of six representatives from the school district and community to the historic 50th anniversary Student Non-Violent Coordinating Committee (SNCC) Conference at Shaw University. This was the largest contingent of staff from any school district in the country.
Help secure a 3- to 5-year U.S. Department of Education Teaching American History grant for McComb and a consortium of 6 other neighboring school districts to deepen instruction about Civil Rights Movement and labor history.
Provide local staff support for the Young People's Project as they launch their McComb site. The Young People's Project is coming to McComb as a result of connections made at the SNCC conference. Training began on December 27 with a team of 8th graders, 9th graders, and a college student meeting all week with YPP staff from Jackson during the winter break.
Coordinate an author visit by Paula Young Shelton to McComb to share her new book, Child of the Civil Rights Movement.
Continue to provide professional development and other support for the full year course offered to every 8th grader on a people's history of the United States and the oral history collection by the Local Cultures class.
Conduct a professional, outside evaluation of all of this work.
And much more.
Posted: December 29, 2010