Julian Hipkins III Joins Teaching for Change Staff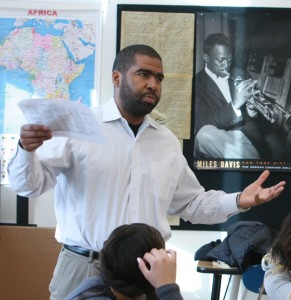 Award-winning high school teacher Julian Hipkins III has been a long time collaborator with Teaching for Change on countless initiatives from the Zinn Education Project to Storycorps to Civil Rights Teaching.
We are very pleased to announce that the collaboration will now be full time as Hipkins joins our staff as the Civil Rights Movement and Labor History Initiative for Mississippi Project Director and overall Teaching for Change Curriculum Specialist.
Hipkins has received numerous awards for his teaching including the Agnes Meyer Outstanding Teacher Award, the Jackie Robinson Project Educational Initiative Outstanding Teacher Award at GWU, and the Gilder Lehrman D.C. History Teacher of the Year. He is a member of the Board of Trustees of National History Day.
The greatest testimony to his work is his high school students who have become so engaged in their study of history that they have taken it upon themselves to extend their learning beyond the classroom. For example, Hipkins' students represented Washington, D.C. at National History Day, participated in debate tournaments and Model United Nations, interviewed historic figures, and frequently attended author events that Teaching for Change hosted at Busboys and Poets. Based on their engagement and sophisticated questions, other attendees assumed they were in college. Another accolade came from Alice Walker who participated in a workshop Hipkins facilitated this spring at the dedication of the Howard Zinn papers at NYU. She wrote afterwards, "I so loved him as a teacher."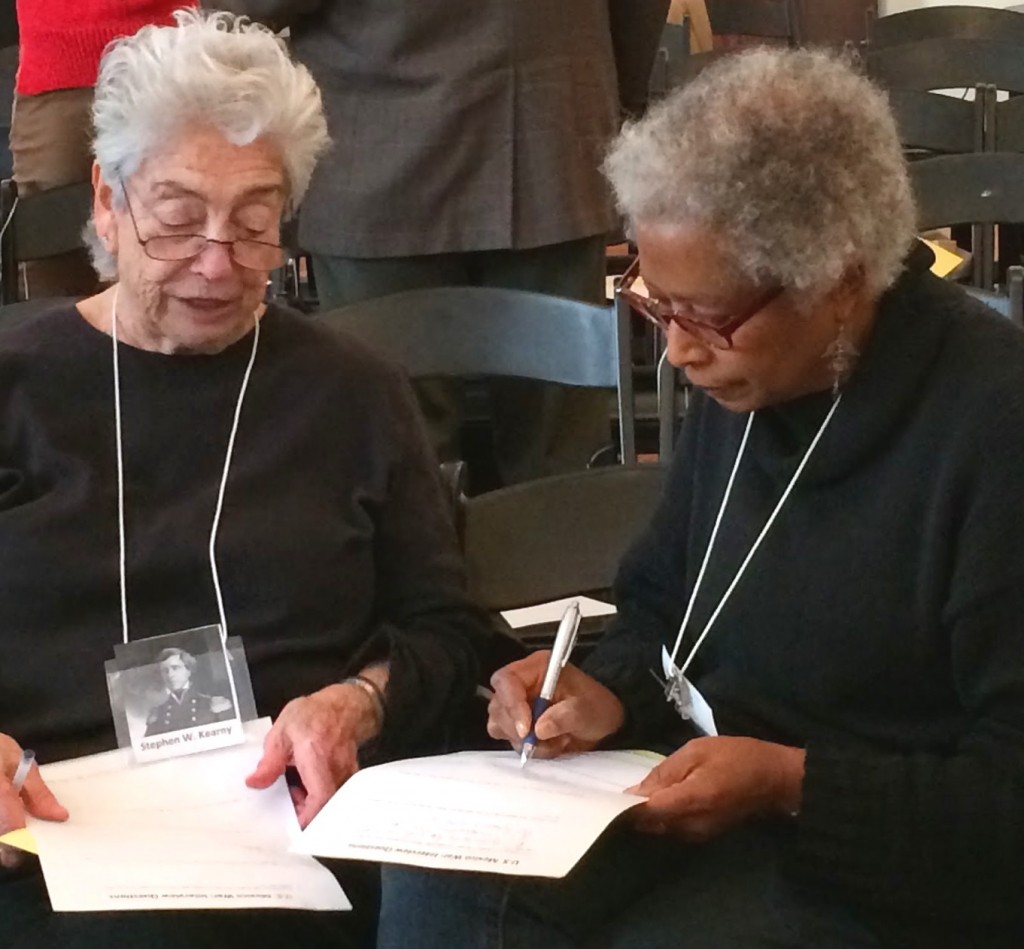 Hipkins brings 15 years of teaching experience to Teaching for Change, eight years teaching English in Japan and seven years teaching history at the Capital City Public Charter School where he served as a Critical Friends Group facilitator, coach of the Debate Team, National History Day coordinator, and a member of the high school Instructional Leadership Team (ILT).  He earned his BA in History from Morehouse College and his MA in Teaching from American University.
Hipkins collaborations with Teaching for Change to date demonstrate his commitment to providing his students every opportunity to learn people's history, outside the textbook. Here are just a few examples:
Spoke with two of his students at the dedication of the Zinn Room at the Hyattsville Busboys and Poets, along with many other special guests including Spelman president Beverly Daniel Tatum, Cornel West, and Marian Wright Edelman.

Julian Hipkins III (left) with students Jonah and Jared speak at the Zinn Room dedication. Photo by Jack Gordon.

Hosted educator and community dialogues at the screening of ITVS films such as Daisy Bates: First Lady of Little Rock.
Advised WGBH Education on the education pages for the documentary Freedom Summer.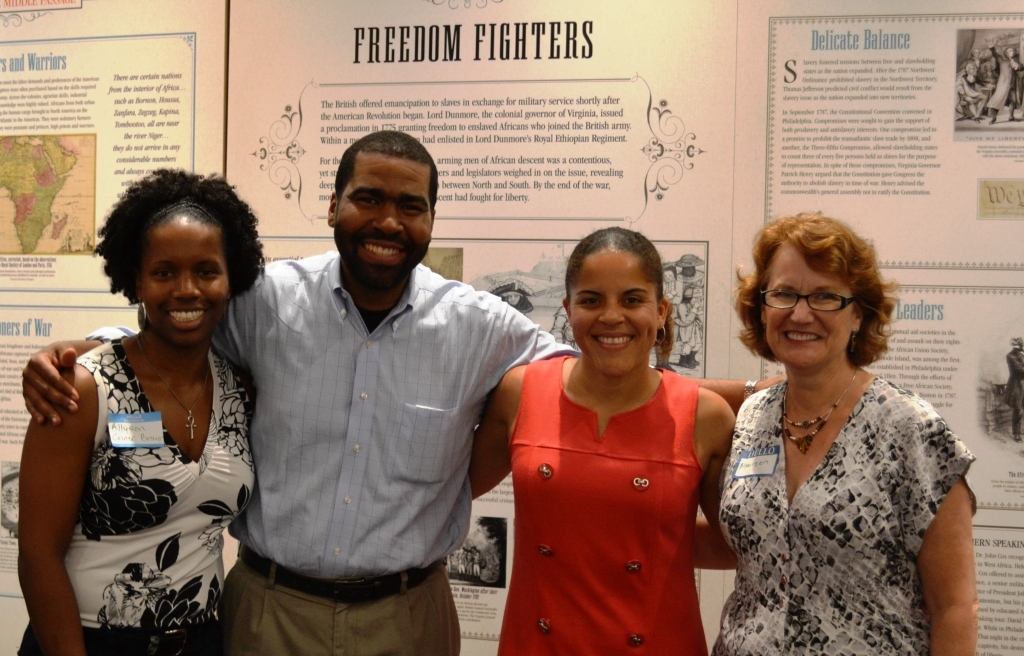 Served as a panelist on "Risks and Rewards of Teaching for Democracy: Activism in the Classroom," in an event with Teaching Tolerance at the African American Civil War Museum.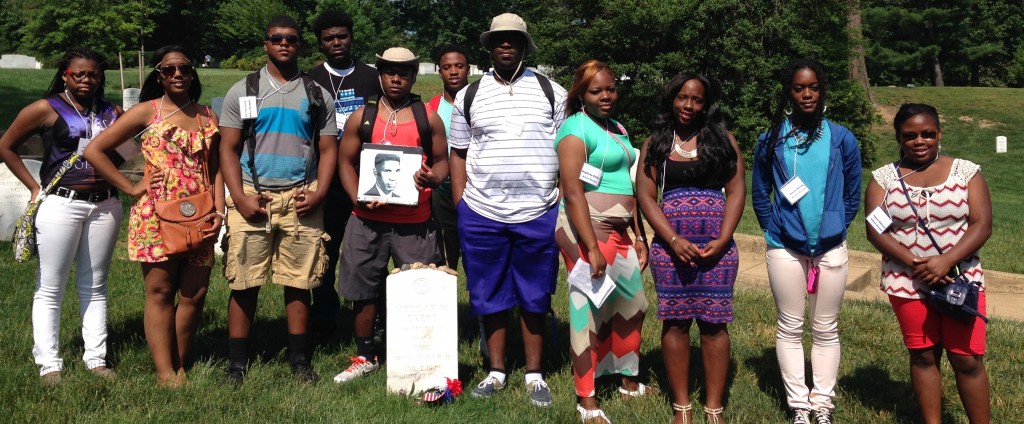 Hipkins has also participated in numerous professional seminars across the country including the National Expeditionary Learning Conference, the Civic Voices International Democracy Memory Bank Project, and the Little Rock Nine Expeditionary Learning conference. In June of 2012, he traveled to Normandy, France through National History Day with one of his students to learn about World War II and returned in 2014 as the lead teacher.