Can You Name a Central American Author or Historical Figure?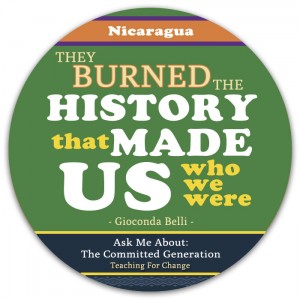 Teaching for Change launches campaign to provide K-12 teachers 
with free resources on the untold history and literature of Central America.
More than four million Central Americans reside in the United States today, yet the resources on Latino heritage in most schools focus on Mexico, South America, or Spain. Central America is simply a strip of land on a map connecting North and South America. Students are left to imagine that their Central American heritage, or that of their peers, is insignificant. Teachers know little about the history and there is a scarcity of literature in the school libraries. That is why for National Latino/Hispanic Heritage Month (Sept. 15 – Oct. 15) Teaching for Change is launching a campaign titled, Ask Me About Central America.
The goal of the campaign is to encourage and support teaching about Central America in K-12 schools so that students can learn about this region, which has so many ties to the United States through foreign policy, immigration, commerce, and culture.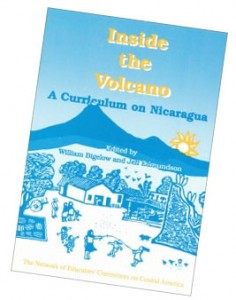 Teaching for Change is offering free downloadable teaching activities, resource lists, and poetry and prose from Central American writers such as Roque Dalton, Rigoberta Menchú, Claribel Alegría, and Ernesto Cardenal.
These authors were members of the Committed Generation who used literature to shine a light on key issues such as: the need for land reform, recognition of indigenous and women's rights, exploitative labor practices, environmental destruction, political repression and violence, and U.S. intervention.

"We will not be slaves of death," says the campaign button featuring El Salvador's Manlio Argueta. "They burned the history that made us who we were," a chilling line from Nicaraguan writer Gioconda Belli about the burning of the Mayan codices, is featured on another button.  Promotional buttons and more information about the Committed Generation are available online and in Teaching for Change's progressive bookstore in Busboys and Poets (14th and V Streets NW, Washington, DC).
Teaching for Change uses occasions like Latino/Hispanic Heritage Month and Black History Month to highlight "people's history" that should not be limited to a select month of the year.
Posted: September 18, 2012