Who Killed Sammy Younge Jr.? SNCC, Vietnam, and the Fight for Racial Justice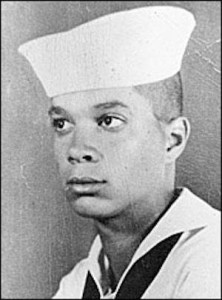 History may have forgotten, but we must not, that before Dr. King gave his now much-remembered Riverside Church declaration, the Student Nonviolent Coordinating Committee (SNCC) had already uniquely and notoriously condemned the international hypocrisy of the United States in Vietnam, Africa, and the Caribbean in the face of the parallel Black liberation movement throughout the southern United States as set forth below.
We knew all too well the dreadful parallel of domestic martyrs like Samuel Younge as unsung victims of federal indifference and delay in vital matters of civil rights to condemn those who refused to fight a racial and fraudulent war abroad.
Let the record show to all who welcome the truth that ours was the early signal clarion call for organized international war resistance as the natural counterpart to our nonviolent struggle at home. This in spite of the chorus of celebrities touting their misguided caricature of patriotism as a false face for cowardice.
—Timothy L. Jenkins, SNCC veteran, Teaching for Change board member
This week marks the 50th anniversary of the release of a powerful statement of protest against the Vietnam War. Issued by the Student Nonviolent Coordinating Committee (SNCC), the statement called out the hypocrisy of the U.S. government, which claimed to wage a war for democracy overseas at the same moment it was also waging war against those fighting for democracy in the United States:
We maintain that our country's cry of "preserve freedom in the world" is a hypocritical mask, behind which it squashes liberation movements which are not bound, and refuse to be bound, by the expediencies of United States cold war policies.
The murder of civil rights activist Sammy Younge Jr. on Jan. 3, 1966 prompted the release of the anti-war statement.
The Zinn Education Project (coordinated by Teaching for Change and Rethinking Schools) posted this statement on Common Dreams and the Huffington Post. It highlights the often overlooked connections between the civil rights and the anti-war movements. At a time of growing activism against racial injustice at home, and seemingly endless wars abroad, we believe the statement is especially timely.
Read the full statement on Common Dreams or the Huffington Post.