What does social justice teaching look like… virtually?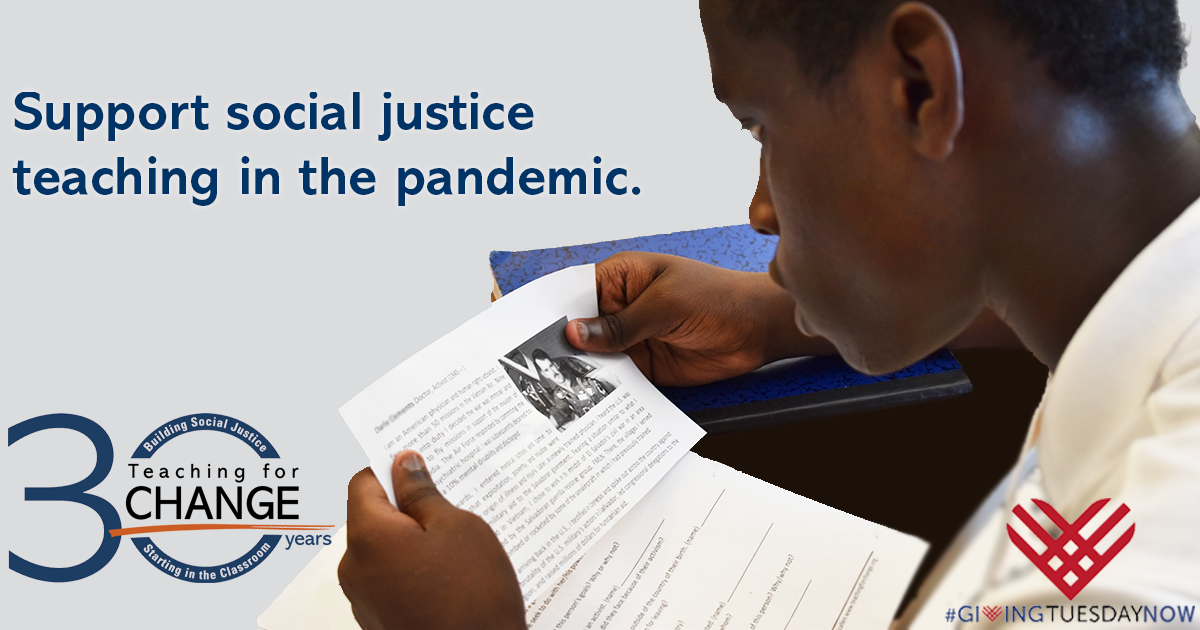 For thirty years, educators have turned to Teaching for Change to help students learn about history beyond the textbook heroes and holidays, rethink the world around them, and see themselves as agents of change.
Educators continue to look to Teaching for Change in this unprecedented moment. They are adapting, and we are too – but we need your help.
We need your support this #GivingTuesdayNow.
The demand for our resources and support has increased dramatically since school buildings closed in mid-March. Teaching for Change has provided vital support and resources for families and teachers from pre-K – 12.
We need your help to meet the increased demand for our teaching resources. Please give today so that we can:
Adapt and share more of our lessons for distance learning.
Review and recommend more anti-bias and social justice books
Reach more educators and students with the "People's Historians Online" series
Provide teachers with more stories from their peers about how to adapt interactive, social justice lessons to distance learning
Expand opportunities for our D.C. area teacher working groups to meet and collaborate virtually
DONATE