DCPS School, Families Continue Monthly Gathering Virtually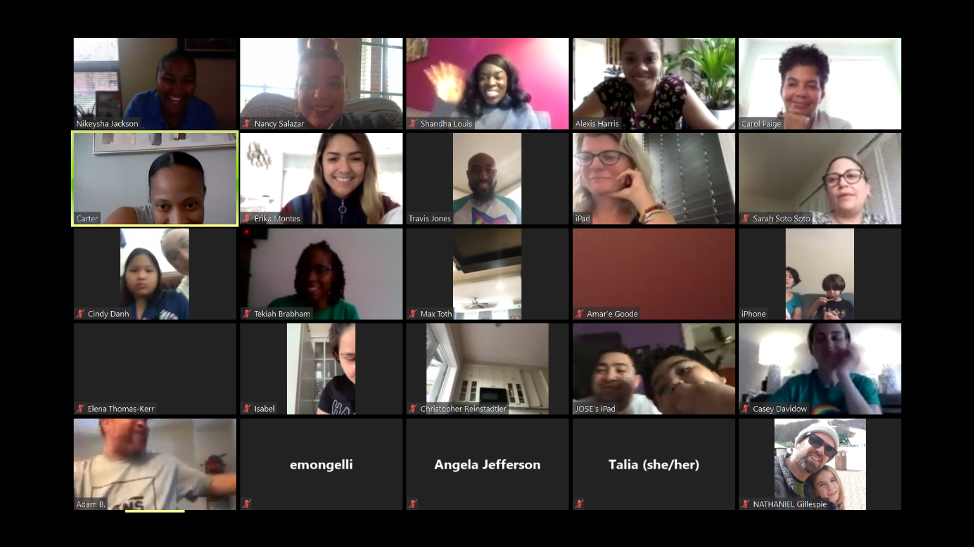 Bright smiles, children waving, and parents checking on each other was the introduction to this virtual parent meeting held on April 7, 2020. Principal Nikeysha Jackson and her team created a virtual version of our signature Parent-Principal Chat activity as a way for educators at West Education Campus (DCPS) to check in with families amidst COVID-19 and the new distant learning practices that have swept schools.
Parent-Principal Chats are always a team effort at West. Several administrators assist Principal Jackson in planning for each monthly chat, and at least five to six staff members regularly attend the chat on the day of its presentation. The virtual chat was no different, and many staff members logged on to show their support for the West community.
One parent asked, "Wait, is this a staff meeting?" when he logged into the chat, because he saw so many familiar staff members on the call. It was a reflection of West's school-wide commitment to family engagement, particularly during these challenging times.
That evening, there were thirty-two participants on the video call, including counselors, psychologists, teachers, parents, and caregivers. They all asked questions and bounced ideas off one another. Several parents brought their children on to say hello to Principal Jackson and other staff. The energy during the chat remained upbeat, even when parents discussed the challenges they face with remote learning.
In response to Principal Jackson's engaging prompt "share your wins, whoas, what's next," parents and caregivers shared their highlights, challenges, and questions since remote learning has been put into place. A staff member from the school wellness team concluded with a great piece of advice amidst these chaotic times: "Let's remind ourselves to practice self-care and not try to be the perfect Pinterest parent at this time. It's okay!"