Why I Teach: We Must Teach Children to Defend Themselves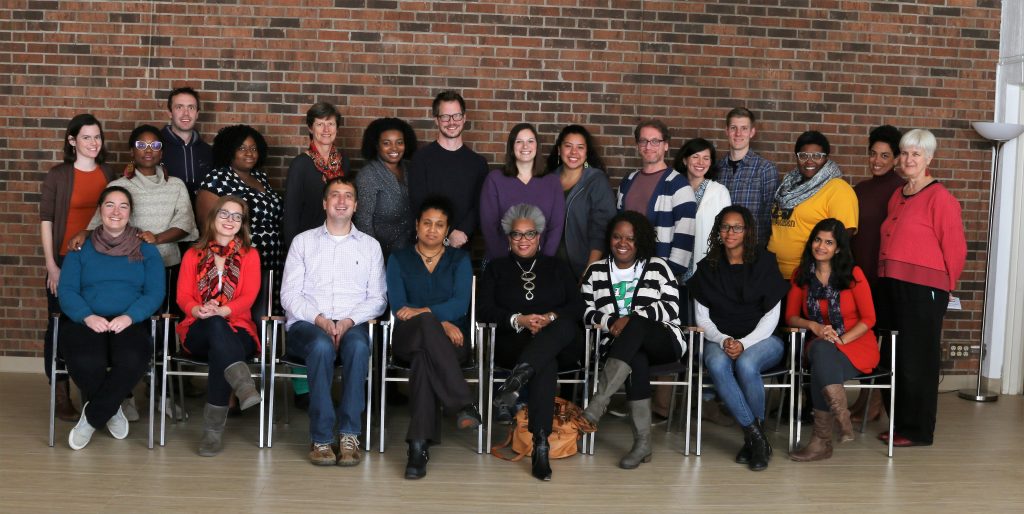 At the February convening of the Stories from Our Classrooms writing course, teacher alumni Ellen Royse and Amy Rothschild and current participant Shayna Tivona shared how they used their teacher voices on behalf of democracy.
Earlier this month, our friends and family across the country had trouble reaching their Senators to express their views on Betsy DeVos's nomination for Secretary of Education. Those of us living in D.C. don't have voting senators, but we do have proximity. So, a few D.C. teachers decided to help democracy work a little more smoothly by using our teacher voices (and feet!) to deliver our friends' messages to their respective Senators. We delivered over 200 letters. It was a powerful experience.
In the spirit of the story, instructor Justin Sybenga invited all the teachers in the course to respond to the following writing prompt:
It was a disappointing week for many teachers with the confirmation of Betsy DeVos as secretary of education. But throughout the confirmation process, teachers across the country gathered together and raised their voices in support of public education and their students.
Why is it so important for teachers voices to be included in the public discourse about education? What are the concrete things that we can do together as teachers to ensure that our voices are heard?
After writing, teachers selected one or two lines to share in a read-around with the full group. Here are a few of their responses.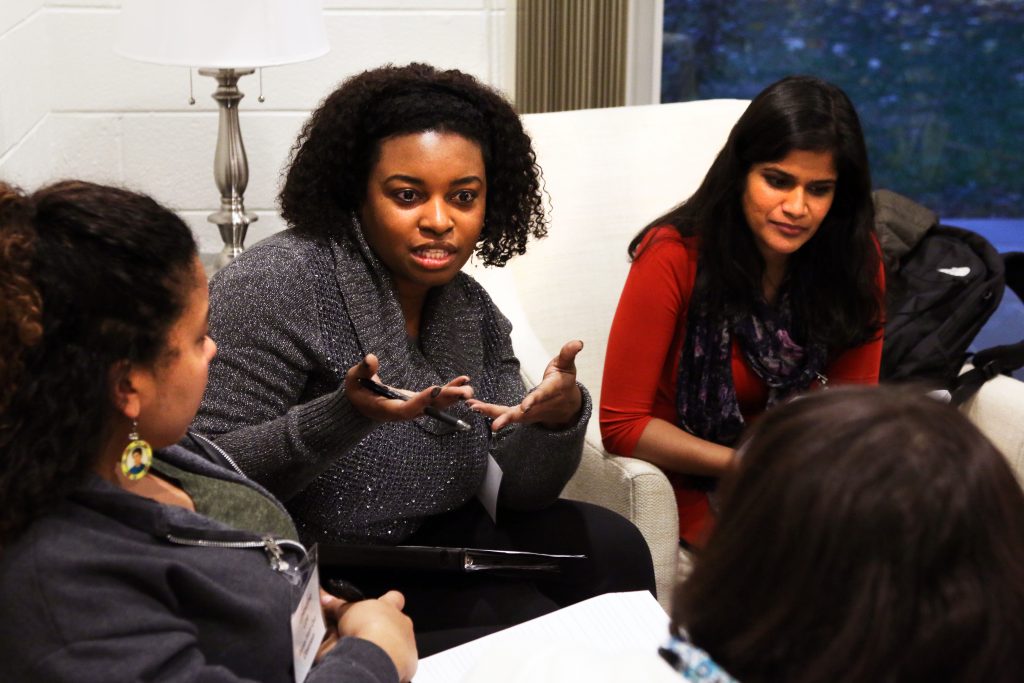 Teacher voices must be heard in the current political climate. We are called to be the noisemakers, when it oftentimes is just easier to mope in our own quiet places and bemoan our fate. We must raise the cry of alarm. There is power in retelling. In standing in our classrooms and showing up for the children. In being the guardians of their future and choosing not to be quiet. — Kenyetta McNeil
The fight starts with the young. We must gear them up for this battle. No one seems interested in protecting our most precious resource, our children, so we must teach them to defend themselves. — Victoria Merriweather
My students' skills as scientists and critical thinkers and skeptics become more important every day.  Their rights will be challenged.  Their families will be threatened.  Their rights have already been challenged, for the last 250 years and the last eight years and the last two weeks. — Ellen Royse
Our voices, when heard broadly, unearth the complexities of our work. Perhaps it is the opposite of "demystifying." Our voices point out the mysterious complexities of what it means to struggle righteously for the goals of educating. — Gregory Landrigan
Whereas schools, insofar as they are reflections of society, often conceal truths, teachers—owing to proximity to children, passion for growth, and beliefs in what is possible—are most likely to reveal truths and use them to emancipate. — Shields Sundberg
­­­­­­­­­­­­­­­­­­­­­­­­­­­­­­­­­­­­­­­­­­­
Everyone feels that he or she is an expert in education because we all went to school at one time, but the simple fact is that does not make one an expert. The challenges of education, particularly public education, are much more complex and larger than just teaching and learning. Teachers as a profession are not respected. We should be heard because we know the issues. — Topher Kandik
Last year, when my student had an internship with the D.C. Charter Board, he was the first student from a D.C. charter school his supervisor had ever met. From this interaction, my sense is that most people who work in education policy are not aware of what the schools I teach in are like. — Elizabeth Janeczko
I'm not sure if this says more about me or about them, but I actually don't think of advocacy towards politicians when I think of change. Instead I think of organizing the collective efforts of teachers to directly affect change in our classrooms. — Ayo Magwood
Posted: February 22, 2017