Teaching for Change on Kojo Nnamdi Show
We are honored to have been invited by the Kojo Nnamdi Show (WAMU 88.5) for a segment on Monday, February 8, 2016 on the walkout by students in Howard County last week in protest of racism at their high school.
The segment began with Sara Chernikoff and Lina Kebede, two student leaders from the walkout and Nat Chioke Williams, executive director of the Hill-Snowden Foundation and a Howard County parent. Both students are juniors at Mt. Hebron HS. Listen here.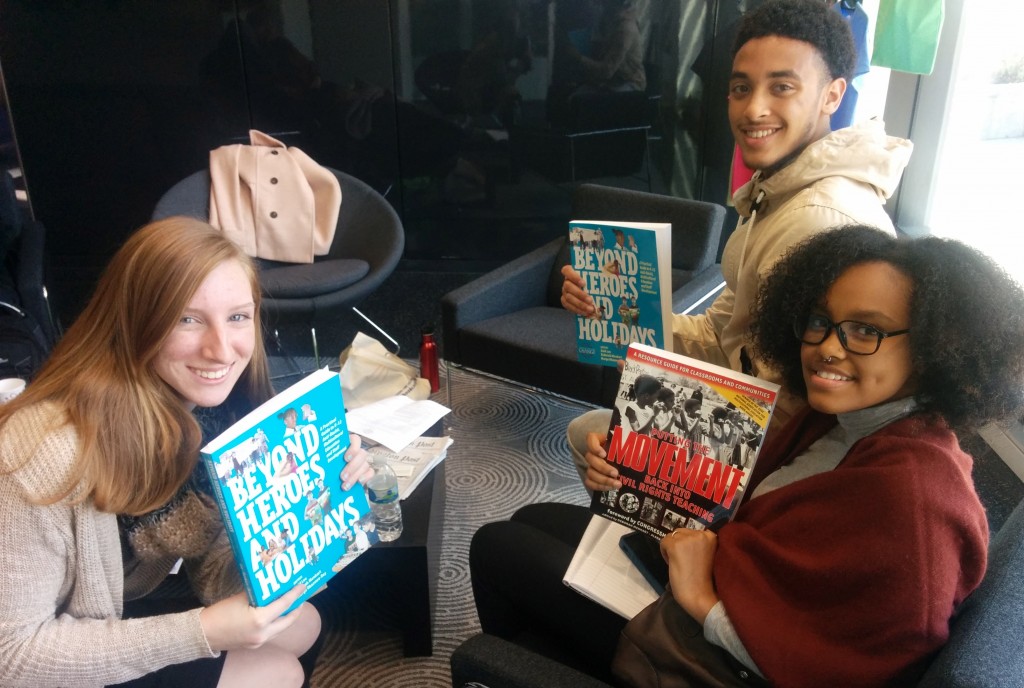 The students seek to "establish an environment of tolerance and understanding among all students so they can work together regardless of racial barriers or beliefs in order to accomplish change."
The students' demands include:
teachers and staff throughout Howard County take a more adamant stance towards incidents of racism in the school
mandatory ethnic studies classes in the school curriculum
changes to the Student Government Association
Kojo Nnamdi explored what happened at Mt. Hebron and how activism played out in the halls of local high schools.
This was followed by a discussion about what teachers and administrators can do to challenge racism in schools.
Kojo Nnamdi interviewed Allyson Criner Brown, associate director of Teaching for Change and Ebony Langford-Brown, executive director of School Improvement and Curricular Programs for the Howard County Schools. Listen here.
Allyson referenced Teaching for Change's work in schools and also our publications, Beyond Heroes and Holidays: A Practical Guide to K-12 Multicultural, Anti-Racist Education and Staff Development and Putting the Movement Back into Civil Rights Teaching.