Founding and Early History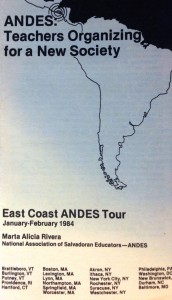 Teaching for Change began in the 1980s as the Network of Educators' Committees on Central America (NECCA), a coalition of teacher committees formed in 11 major U.S. and Canadian cities.
The committees were comprised of teachers from K-12 in school districts with large numbers of Central American refugees. Learning from students in their classrooms about the painful impact of U.S. foreign policy, teachers were moved to speak out. The committees coordinated tours to and from Central America, raised funds for Central American schools and teacher' unions, established sister-schools and sister-unions, offered workshops, and developed curricula.
In 1989, the Washington, D.C. committee launched the Books Project to provide an opportunity for the growing Central American student population to share their immigration stories and develop literacy skills. The approach was successful not only in promoting literacy and pride of authorship for all students, it also allowed students the opportunity to learn about each other's lives and build solidarity.
The D.C. committee secured federal funding, in partnership with George Washington University, to share the approach with professional development and coaching in D.C. Public Schools (DCPS) and Prince George's County Public Schools. Modeled on the National Writing Project (NWP), the initiative was called the Books Project. In December of 1989, the D.C. committee formally incorporated as a 501-c-3 as required to receive funding.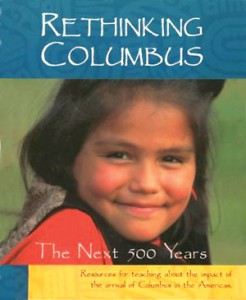 As peace agreements were signed in Central America, the focus of Teaching for Change expanded. Teaching for Change assisted Rethinking Schools with the publication of the best-selling (more than 250,000 copies) Rethinking Columbus, and sponsored a Rethinking Columbus/Rethinking Our Classrooms workshop series all over the U.S. from 1991-93 with funding from the Unitarian Universalist Veatch Foundation. More than 4,200 teachers participated from 40 school districts.
In every workshop, teachers said that the Columbus story made them realize how much else they must be teaching from a Eurocentric bias. "Where," they asked, "are the materials I need to 'rethink' the rest of my curriculum?" In response, Teaching for Change (NECA at the time) launched a small mail-order catalog of progressive teaching resources in 1994. At its height, the catalog was distributed to 50,000 teachers, parents, and other educators each year. Thousands of the catalogs were distributed by a network of about 400 educators each semester to their teacher education students or fellow school staff.
When the catalog was replaced by the bookstore and webstore, dozens of educators wrote notes like this one from teacher educator Nancy Schniedewind:
What an amazing resource the catalog has been to so many educators for so many years! It was a consciousness-raising tool to alert students to all the wonderful progressive resources out there for them, as well as a source for those resources. Thank you for the amazing effort.
The Books Project grew into a local site for the National Writing Project (called the DC Area Writing Project), co-sponsored by Teaching for Change, Howard University, and DCPS. Teaching for Change also established a family component of the Books Project, called Tellin' Stories, and moved its offices to the Howard University campus.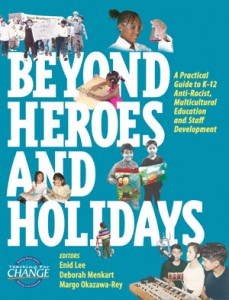 Teaching for Change published a number of books including the Caribbean Connections series, Beyond Heroes and Holidays: A Practical Guide to K-12 Multicultural, Anti-Racist Education and Staff Development (1998), and Inside the Volcano: A Curriculum on Nicaragua (1990).
In the spring of 1993, Teaching for Change coordinated a national project to raise awareness in schools about Afro-Latino heritage. The focus was a national tour to schools and study guide by Ecuadorian scholar and activist Juan Garcia Salazar.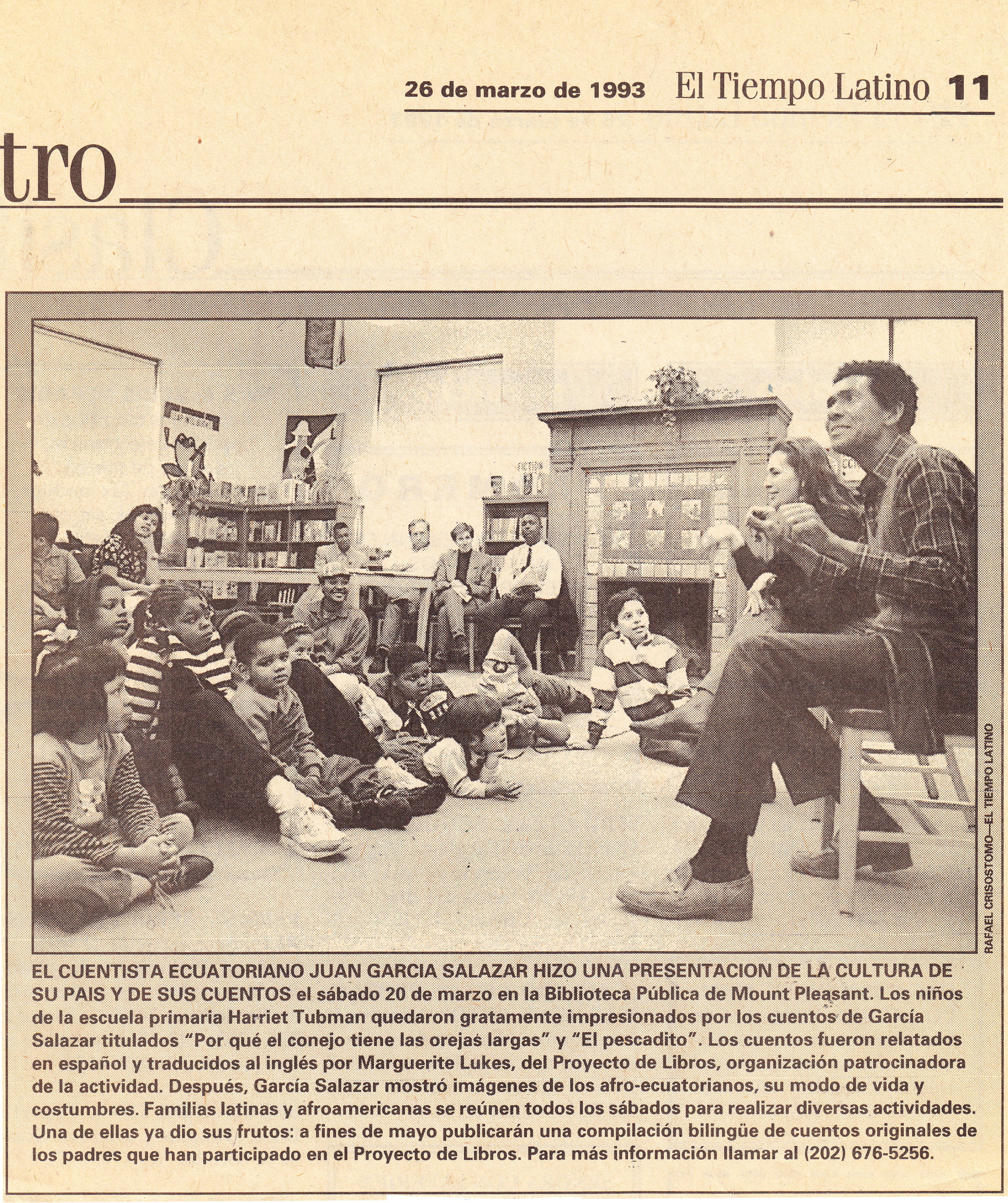 Teaching for Change collaborated with DCPS to offer "Teaching for Equity" summer institutes.
In April of 2002, the Board voted to change NECA's name to Teaching for Change. By this time, the base of the work was in D.C., with many people from the other committees playing an active role in a sister organization, the National Coalition of Education Activists (NCEA).
Read stories about Teaching for Change's history from 2000 to the present.