Beyond Heroes and Holidays Editor on Panel with Claudette Colvin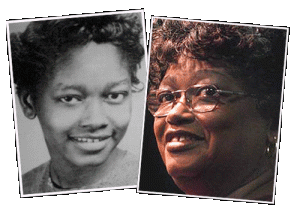 In 1955, at the age of 15, Claudette Colvin refused to give up her seat on a Montgomery bus to a white person, in violation of local law. Her arrest preceded that of Rosa Parks by nine months. The following year she became the star witness in the federal case, Browder v. Gayle, that desegregated the Montgomery buses.
Her story is told in the book Claudette Colvin: Twice Toward Justice by Phillip Hoose, a Newbery honor book and a 2009 National Book Award winner.
On February 6, 2011 she spoke on a panel with Bryonn Bain and Beyond Heroes and Holidays co-editor and Teaching for Change virtual scholar Enid Lee in San Francisco.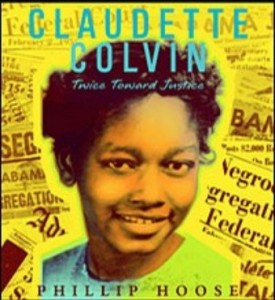 The event was sponsored by the African American Interest Committee and the African American Center of the San Francisco Public Library in association with the SFUSD and Awele Makeba.
See full program on film below.
"Never get used to injustice. It is an unnatural condition. Even if you can't remove the injustice today, continue to call it by its correct name."
—Enid Lee
Enid Lee is an accomplished "front line teacher," teacher educator, researcher, writer, consultant, facilitator and speaker. She has taught in the Caribbean, Canada, and the U.S.A. and has been involved in the professional development of teachers for two decades. She consults internationally on anti-racist, inclusionary and equitable education.
Activist, author, teacher and hop-hop artist, Bryonn Bain was wrongfully imprisoned by the NYPD during his second year at Harvard Law and he sued the city of New York. Bain's story, Walking While Black: The Bill of Rights for Black Men was published in the Village Voice and he was featured in an interview on 60 Minutes.
Posted: February 10, 2011