Highlights from Year One of D.C. Area Educators for Social Justice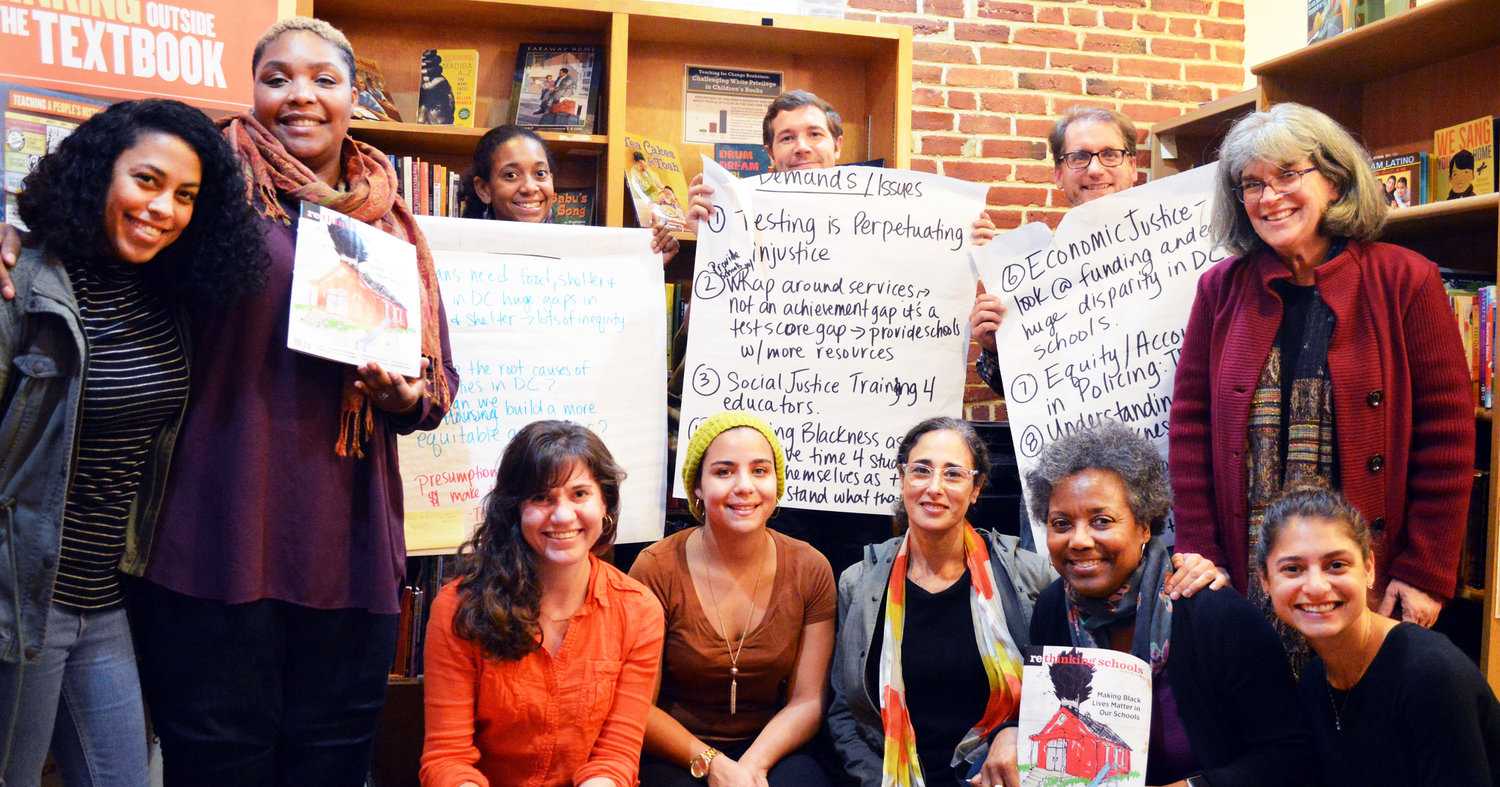 On our one year anniversary, we share highlights from our accomplishments.
In the spring of 2017, Teaching for Change contacted social justice educator networks from around the country to collect ideas about what they did and how they were organized. We then held focus groups to explore those ideas and shape the vision for the D.C. Area Educators for Social Justice (DCAESJ) and formed an advisory group. Faye Colon led this inaugural year of establishing, nurturing, and documenting the D.C. Area Educators for Social Justice.
Rapid Response
After the violent white nationalist rally in Charlottesville in August, we collected and posted stories about how teachers responded in the classroom. Gabby Arca described the monuments her third graders made out of foil paper that represented the positive rules of respect they wanted for their community.
After the President's threats to end Deferred Action for Childhood Arrivals (DACA) in early September, we convened a weekend session for teachers to share and develop strategies. One teacher wrote, that the session gave her "A way to connect my activism to my work."
Our first public event was the Indigenous People's Day Curriculum Night with three teachers, three high school students, and a representative from the National Museum of the American Indian. Teachers shared their lessons and students described their campaign to #AbolishColumbusDay and establish Indigenous People's Day.
In the spring, close to 100 D.C. area educators filled the Blackburn Center at Howard University for a teach-in on the hidden history and relevance today of Reconstruction.
We also hosted popular events for teachers with noted authors. Dr. Marcia Chatelain discussed tools to create inclusive classrooms. Paul Ortiz discussed his new book An African American and Latinx History of the United States with teachers during the Black Lives Matter Week of Action in Schools. Dr. Ibram Kendi's talk to teachers focused on lessons educators can draw from his book Stamped from the Beginning: The Definitive History of Racist Ideas in America. One teacher shared,
This discussion challenged my own thought process about compounding stereotypes and racist history. This is a good way to think through questions for the classroom and how to share these points with students
Posted: September 10, 2018