Teaching for Change Featured in Education Week and Think Progress
Teaching for Change's nationally recognized family engagement project, Tellin' Stories, was featured in stories in Education Week and ThinkProgress in the fall of 2015.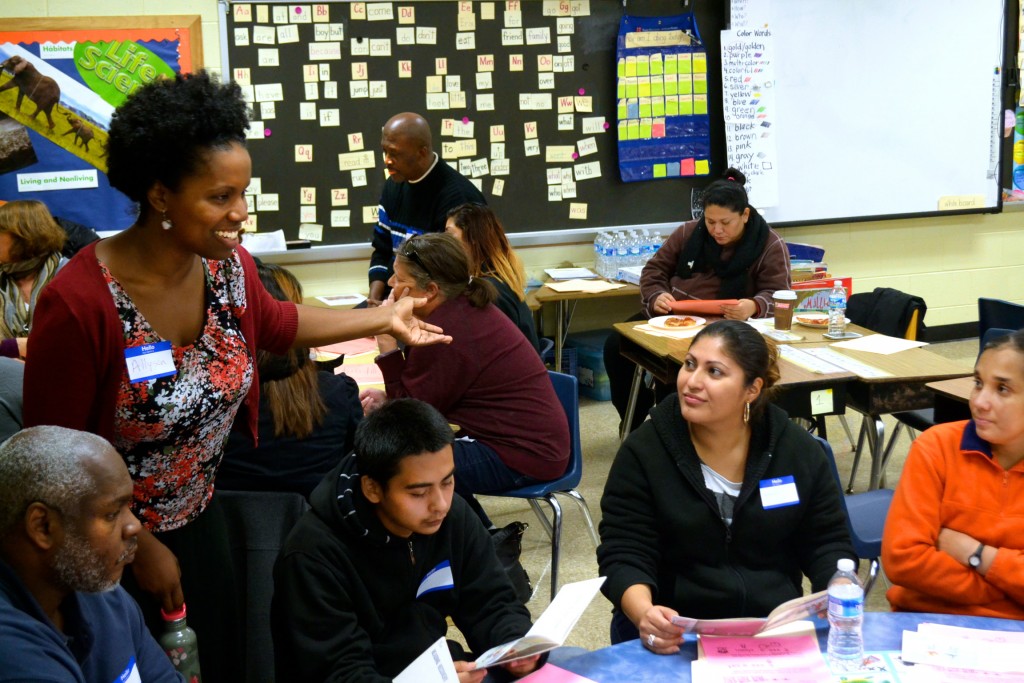 Education Week interviewed Principal Shawn Hintz of Mt. Rainier Elementary, a public school in Prince George's County, Maryland, about how the school's relationship with parents has changed since partnering with Teaching for Change in 2014.
In an article titled Schools Enlist Parents to Bridge Cultural Barriers, Hintz commented:
Before, the parents would do a lot of talking amongst themselves. Now they feel more empowered to come talk to me about their concerns.
In describing the Tellin' Stories approach, Education Week quotes Teaching for Change associate director Allyson Criner Brown:
We are trying to address the power dynamics in the room and looking for where there may be differences or biases and structures that may be putting up barriers.
Anne Henderson, author of Beyond the Bake Sale, explained why the change in approach from "fixing" parents to partnering with parents is important:
I'm convinced the inequitable practice of engaging families is very much behind the disparate outcomes that we see for our more ­vulnerable children.
The article was published in Education Week on October 27, 2015 as part of the series Beyond Bias: Countering Stereotypes in School.  Criner Brown was also quoted in a related Education Week article published November 1, 2015 titled Bringing Parents of Underserved Kids into Schools: Ways to Go About It.
In October, ThinkProgress documented some of the challenges facing Teaching for Change and Powell Elementary, a public school in Washington, D.C., as the school community grapples with gentrification and other issues. The article, Parents Struggle with the Ways Gentrification Changes Bilingual Schools, was published October 12, 2015.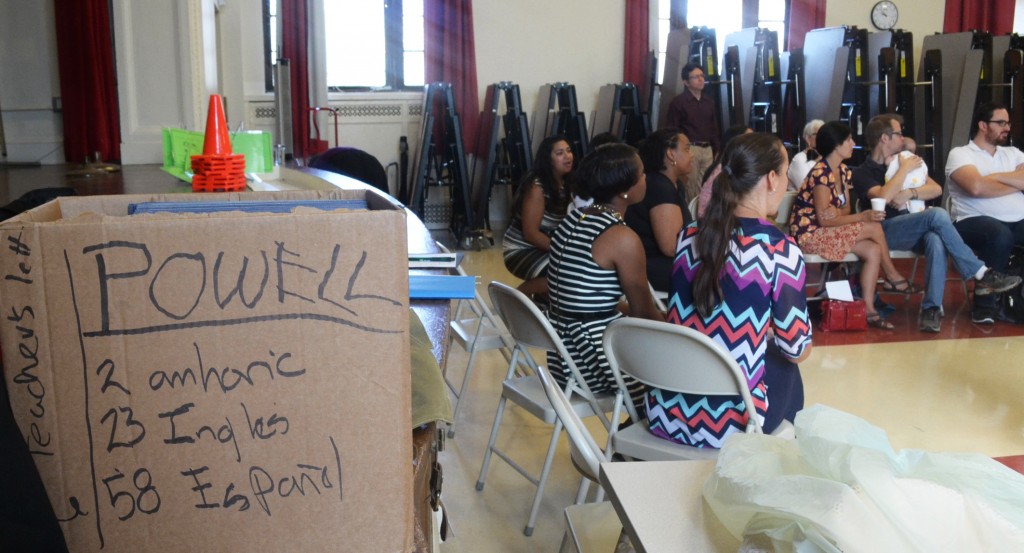 Longtime Powell parent Percia Williams was interviewed for the story:
I'm just saying I love that Powell changed a lot now, and the demographics are different now. It used to be only Spanish and there were a few black families, and now we're more mixed. But now, there are all of these high-powered, and I say, 'high-powered' because I think that's how they think of themselves, high-powered parents coming in and changing everything.
The article quotes Criner Brown:
Powell has been full of parent leaders for a number of years. That is one of the reasons Powell is a school parents are clamoring to get their children into. They are primarily families of color, immigrant families, Hispanic-speaking families, so they were doing things for the school but they weren't necessarily doing as a nonprofit organization. So how do we bridge those ways of working and acknowledge that people have different experiences?
Teaching for Change highlighted the challenges appearing in gentrifying schools and the strategies it was implementing during a special briefing in July 2015. Powell Elementary was among the schools featured in the presentation.
"We're trying to bridge that gap. We're going to trying to fix it and I think it's going to get better," Williams said in closing, echoing the sentiments of the Powell community and Teaching for Change as the work to build an inclusive school community continues.