New Book by Allyson Criner Brown: Engagement for Equitable Outcomes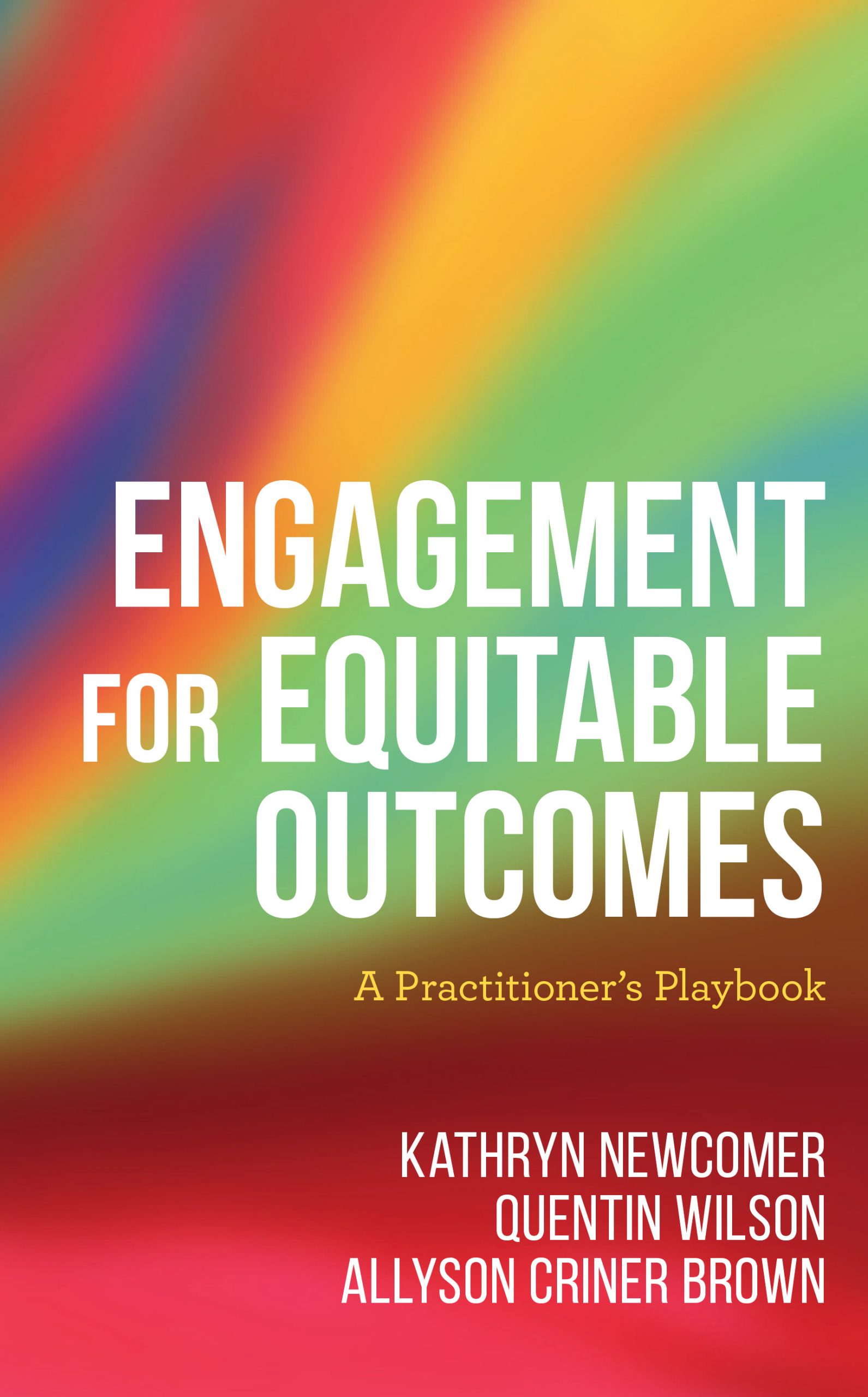 Allyson Criner Brown, former Teaching for Change associate director, is the co-author of a new book, Engagement for Equitable Outcomes: A Practitioner's Playbook.
Teaching for Change co-sponsored a family-friendly book launch event on Memorial Day weekend at Oxon Run Park in Washington, D.C. along with the Ward 8 Education Council and Friends of Oxon Run Park. After lively conversations in the shade of the trees, the audience of teachers, parents, museum specialists, and others found seats in the beautiful James E. Bunn Amphitheater.
Associate director Keesha Ceran offered greetings from Teaching for Change and our board chair Nzinga Tull introduced Allyson, who shared highlights from the book and responded to questions.
The event was featured on WUSA 9.
Throughout the event, children enjoyed the playground and drawing on pages from the What We Believe: A Black Lives Matter Principles Activity Book.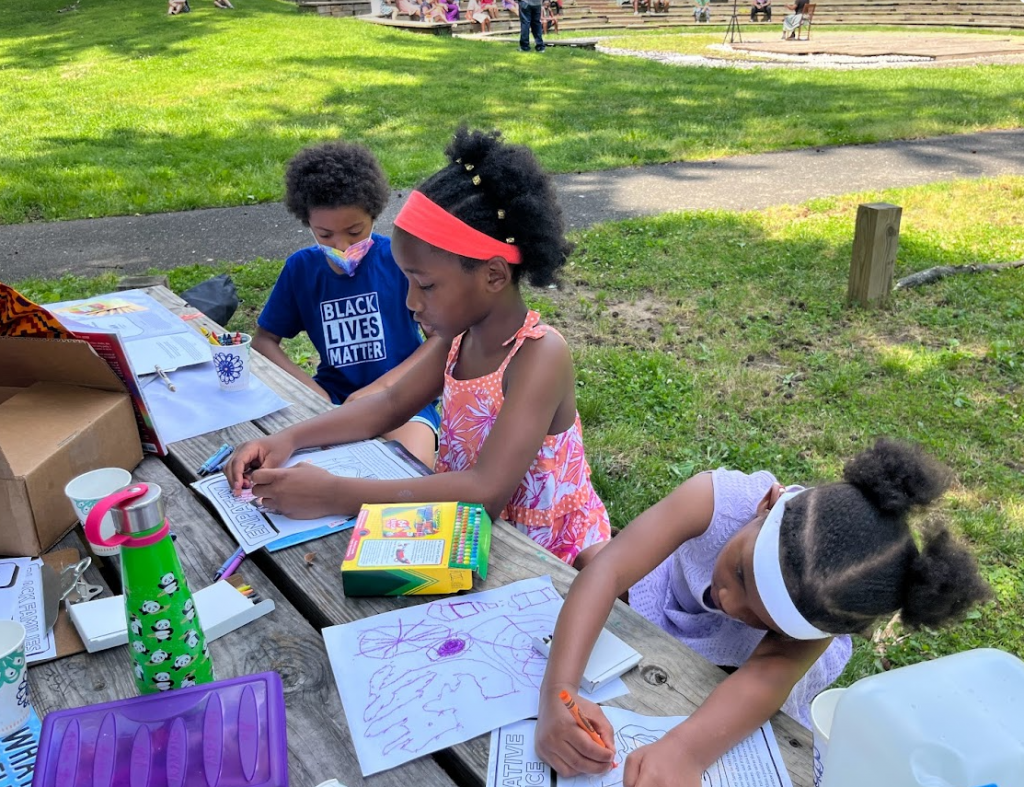 About the Book
As noted by the publisher,
Engagement for Equitable Outcomes provides practical suggestions for practitioners addressing urgent social problems and reducing inequities in their communities. Newcomer, Wilson, and Criner Brown offer approaches and models customized to local conditions and equity-focused guidance for innovating and adapting encouraging interventions.
Their approach stresses intentional end-user engagement and collaboration, including a five-step Data and Engagement for Equitable, Measurable Outcomes Model:
1) inclusively collaborating to prioritize equitable outcomes;
2) identifying and developing promising interventions;
3) engaging and adapting to implement customized interventions;
4) scaling interventions for maximum impact; and
5) sustaining and improving equity-focused programming.
The authors provide road maps, check lists, insights, and practical tips for navigating these five essential practices. Ultimately, this book is designed to enhance the knowledge, skills, and perspectives of policy makers, researchers, practitioners, and all who are interested in addressing urgent social problems with sustainable, equitable results.
Engagement for Equitable Outcomes: A Practitioner's Playbook can be ordered from Bookshop or ask your library (local or university) to add the title to their collection. The book can also be ordered from the publisher with a limited time 30% discount, use code RLFANDF30.