Welcoming Keesha Ceran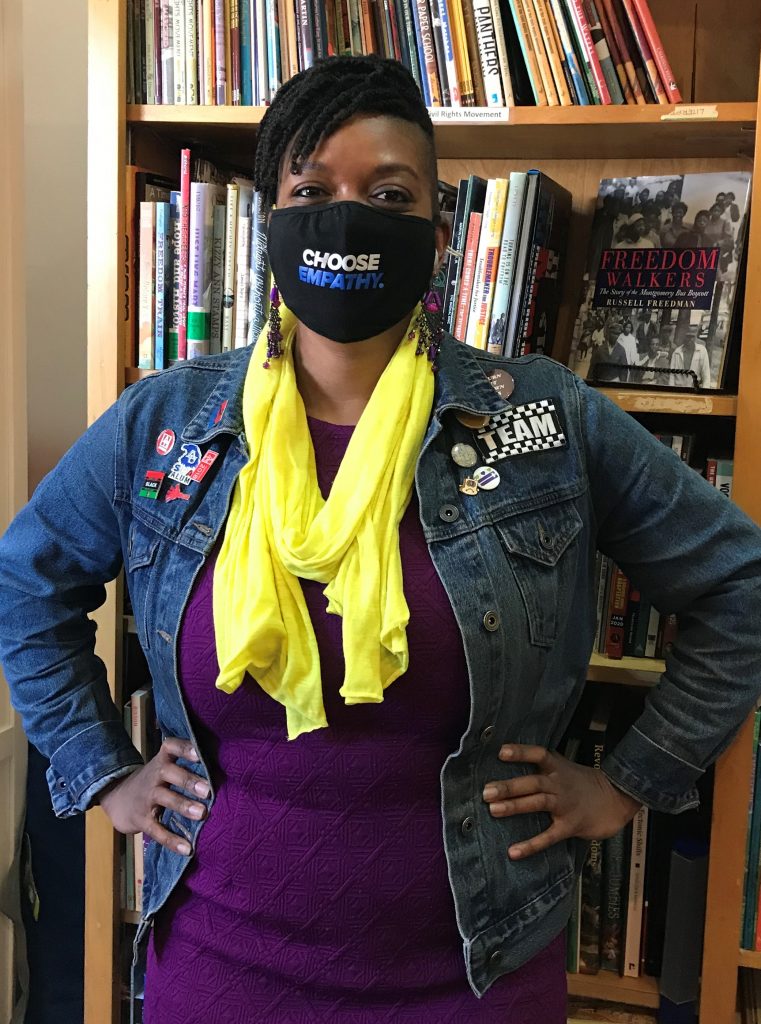 We are pleased to welcome to the Teaching for Change staff our new associate director Nakeesha "Keesha" Ceran. Keesha is a first-generation American of Haitian immigrant parents who holds three degrees in political science as a proud community college graduate and a double alumna of The American University in Washington, D.C.
In her first few weeks at Teaching for Change, Keesha helped with technology for our virtual Black Lives Matter at School Curriculum Fair, attended a Zinn Education Project Teach the Black Freedom Struggle online class, held an open house for our Board members, interviewed staff members about their work (current and visions), met with a number of key funders, coordinated the production of a Social Justice Books list of recommended titles, and much more.
In reflecting on her time here thus far, Keesha shared,
Joining this incredible community has been a tremendous joy and each day I continue to be excited by the work that we collectively do through this vibrant organization. I love that Teaching for Change is focused on the educator formally in the classroom and the educator within the community, as well.
As the new Associate Director, I am grateful for the foundation that has been set by the Teaching for Change family of past and present. And most appreciative of the legacy left by my predecessor, Allyson Criner Brown.
Keesha has a passion for equality and equity and is actively involved in community development, particularly as it relates to education policy, Haitian advocacy, and women's interests in politics and racial reconciliation at the intersection of faith. She currently serves as a member-at-large of the American University Alumni Board and spends her off time volunteering with a local organization striving for racial unity & justice within the church. A lover of words, you'll often find Keesha with a book in hand, taking notes with her colorful pens. Keesha enjoys running, listening to music and traveling, among many other interests.
Join us in welcoming Keesha Ceran.
Posted: February 24, 2021