Now Hiring: Communications Associate for the Zinn Ed Project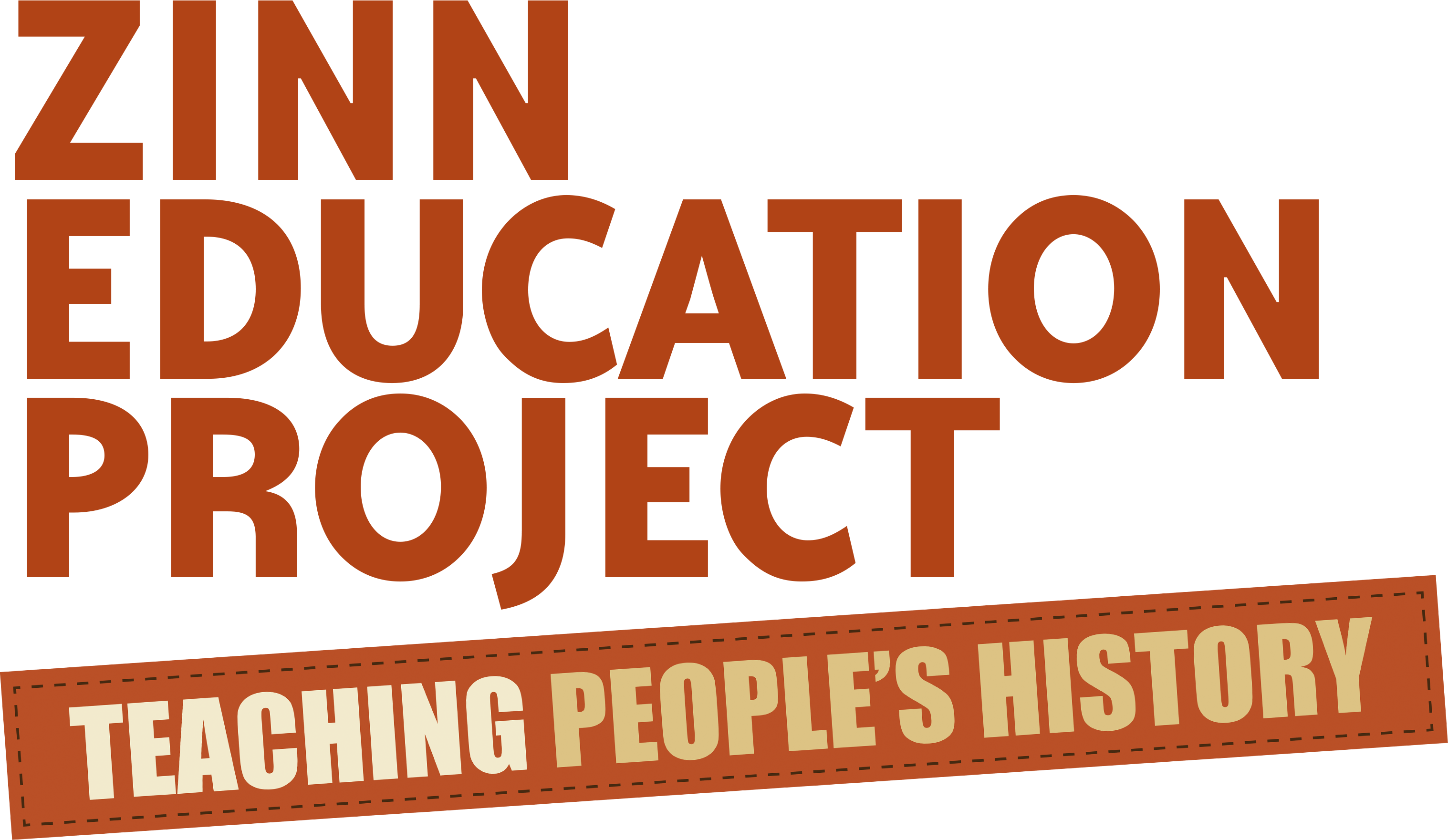 The Zinn Education Project (ZEP), coordinated by Rethinking Schools and Teaching for Change, promotes and supports teaching of people's history in middle and high school classrooms across the country. The Zinn Education Project seeks to hire a communications associate. The communications role is multifaceted, including website updates, data tracking, materials production, website management, and social media. The ZEP leadership and program staff provide the content. The communications associate is responsible for ensuring that the content reaches educators and supporters through external communications tools including social media, websites, e-newsletters, and print materials.
This is a unique opportunity to work with a dynamic team and to impact on what students learn from history about how to shape a more just future. Since the Zinn Education Project launched in 2008, more than 130,000 teachers have registered to access people's history lessons and have engaged in people's history workshops. Nearly 30 teachers sign up every day from all over the United States. The Zinn Education Project social media has more than 300,000 followers.
Responsibilities
The key responsibilities are outlined below.
Website and Social Media
Create website posts for books, articles, films, event summaries, This Day in History entries, and news based on guidance from ZEP team members
Coordinate with program staff and leadership to publish stories and snapshots demonstrating program impact
Confirm and prepare testimonial posts based on stories and pledges submitted by teachers
Follow-up with teachers who download specific lessons to collect stories
Data
Manage communications-related databases (i.e., Wufoo) and software applications (Constant Contact)
Compile quarterly and annual metrics and monthly registration reports
Generate contact lists needed for dedicated campaigns and surveys
Update Reconstruction and Abolish Columbus Day maps when we receive submissions
E-newsletters
Create e-newsletters based on guidance from ZEP team members
Track registrations and keep e-news contact lists updated
Print
Coordinate layout of lessons and articles with authors, designer, and proofreader
Secure image, art, and article permissions
Track lesson changes and updates
Coordinate printing of promotional materials including bookmarks and booklets
Technology
Work with web designer and web host company to ensure that the site is in full working order and troubleshoot issues that arise
Manage web host and URL renewals
Collaborate on site redesign as needed every 6 to 8 years
Check and fix broken links on the website each week
 Administration and Planning
Prepare the overall strategic presence (including materials and staffing) needed for regional and national conferences and workshops by teacher leaders
Offer input on daily tasks, strategic plans, fundraising, and new projects
Maintain project calendar and online project management software
Engage relevant project volunteers and interns
Respond to or delegate inquiries from the general public
Qualifications
At least two years of experience in data management, website management, or communications
Bachelor's degree or higher
Knowledge of web platforms (WordPress) and digital tools e-newsletter programs
Ability to do database entry, filters, and metrics reports
Able to prioritize and efficiently accomplish a significant load of responsibilities in a constantly shifting environment
Experience with social media posting and responding, including Twitter and Facebook
Experience working with social justice-focused organizations or causes is desirable
Great interpersonal/relationship skills and ability to communicate effectively via email and videoconferencing
Flexible, positive approach and willingness to pitch in wherever and whenever needed
Have a passion for people's history, public education, and equity
Responsibilities of all Staff
Commitment to the missions of the two coordinating organizations, Teaching for Change and Rethinking Schools
Participate in staff meetings and organizational signature events
Keep position manuals up-to-date with procedures, sample correspondence, key resources, and contacts
Contribute to overall organizational fundraising
Perform other duties as assigned as related to organizational efforts and mission of Zinn Education Project.
Additional Information
This is a full-time position and reports to a program or communications manager.
Location: DC metro area preferred with flexibility for a combination of in-office and remote work. Will consider applicants from outside of the DC area for remote work.
Salary: $54,000 + benefits.
How to Apply
To apply: Qualified candidates should send a current resume and a cover letter to employment@teachingforchange.org. The cover letter for this position is read as carefully as the resume. Take one to two pages (not more) to write a thoughtful letter about why you are interested in the position, why the work of the Zinn Education Project matters (in ordinary words or stories — not rhetoric), and what you would contribute to this work.
Only candidates of interest will be contacted. No phone calls, please.
Position will remain open until filled.
---
Teaching for Change is committed to providing equal employment opportunity for all persons regardless of race, color, religion, national origin, marital status, arrest record or criminal convictions, political affiliation, sexual orientation or gender identity, disability, sex, or age.