Teachers Invited to Lehigh's Ethnic Studies Event with Dr. Sonia Nieto
April 14, 2020 from 4:00PM-6:00PM
Lehigh University – Pennsylvania
Advancing Critical Education Through Ethnic Studies
Keynote speaker: Dr. Sonia Nieto
What did ethnic studies mean in its heyday in the late 1960s and early 1970s, what does it mean today in the midst of pervasive ethnic harassment, and how can it transform K-12 and higher education in the future? In this personal reflection, Sonia Nieto recounts her years as a teacher at P.S. 25 in the Bronx, the first fully bilingual school in the Northeast and, later in the Department of Puerto Rican Studies at Brooklyn College and, finally in her role as a teacher educator at the University of Massachusetts for many years. She will discuss how these experiences changed her ideas about education and even how she thought about her own identity. Reviewing recent research on ethnic studies, she suggests how it can improve both higher education and K-12 education not just for Puerto Rican and other students of color, but also for white students.
Location: Nelville Hall 003, East Packer Drive, Bethlehem, PA 18015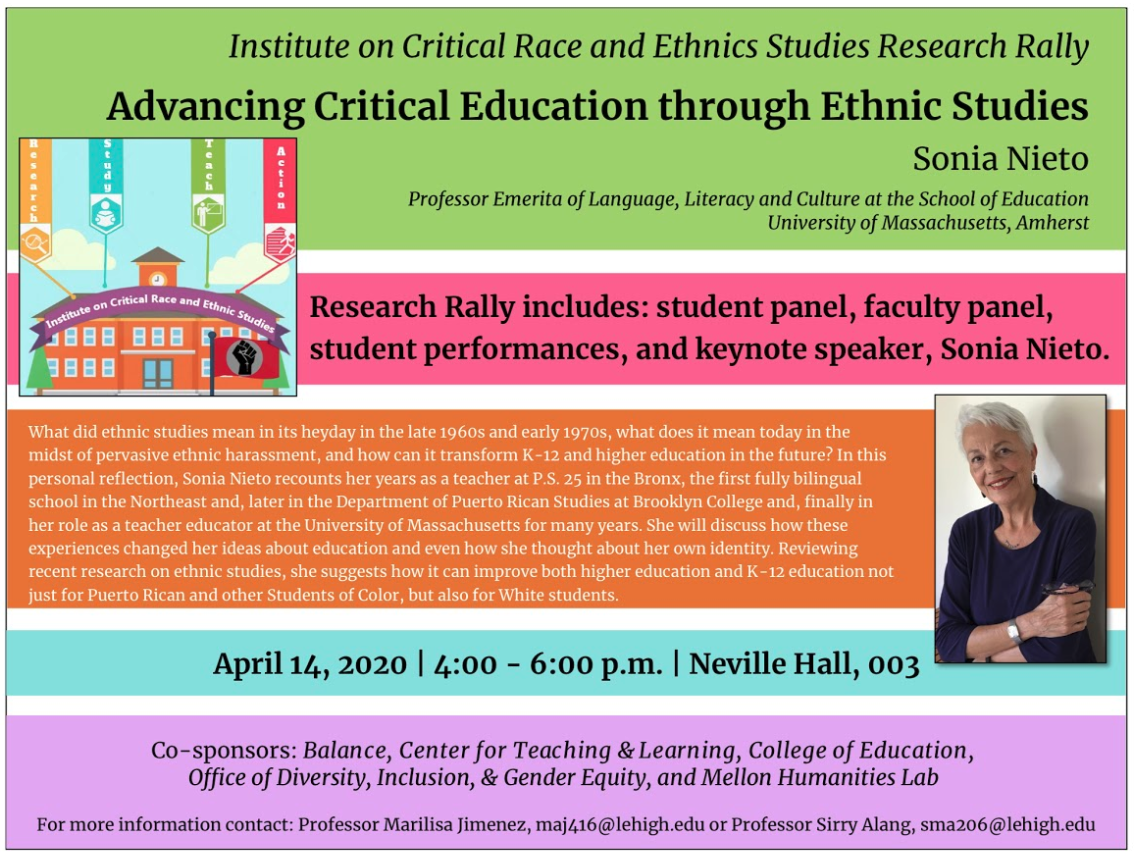 Teachers who RSVP will receive free copies for their classroom library of Stamped: Racism, Anti-racism and You (Little Brown, 2020) by Ibram Kendi adapted by Jason Reynolds and Caribbean Connections: Puerto Rico edited by Marilisa Jimenez Garcia (Teaching for Change, 2020). Supplies limited.