Challenged and Appreciative: Teachers Rethink, Reflect, and Refresh During Summer Institute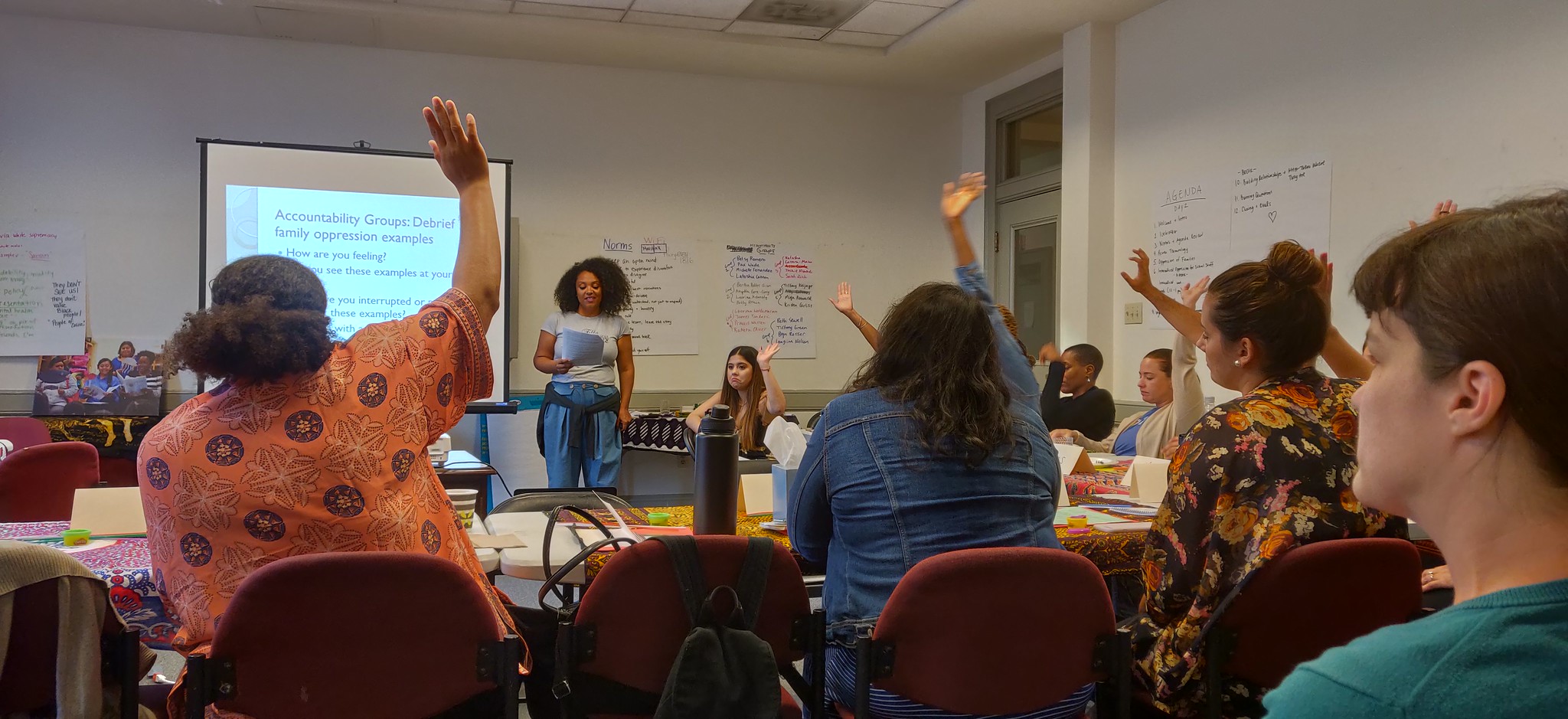 From June 25-27, 2019, just days after the school year officially ended, sixteen dedicated educators gathered in Washington, D.C., for the Tellin' Stories Race, Equity, and Family Engagement Summer Institute for Teachers and Staff. The goal of the summer institute was to teach participants to apply an asset-based lens to family engagement that is grounded in popular education, community organizing, racial equity, and family engagement research.
During the three-day summer institute, participants pushed past comfort zones to identify and reflect on the impacts of racism, classism, privilege, and oppression on their lives, their students' lives, our schools, and our society. Teachers and staff from DC Public Schools (DCPS) and around the nation came prepared to dive deep into these topics, sharing their own experiences and learning about the interpersonal and institutional forces that shape the experiences of marginalized families in schools.
"I'm learning a lot!" DCPS teacher LaToshia Cannon shared. "Coming here, I had the mindset thinking, 'What do I need to bring back to my school?' This changed my mindset to first learning within myself."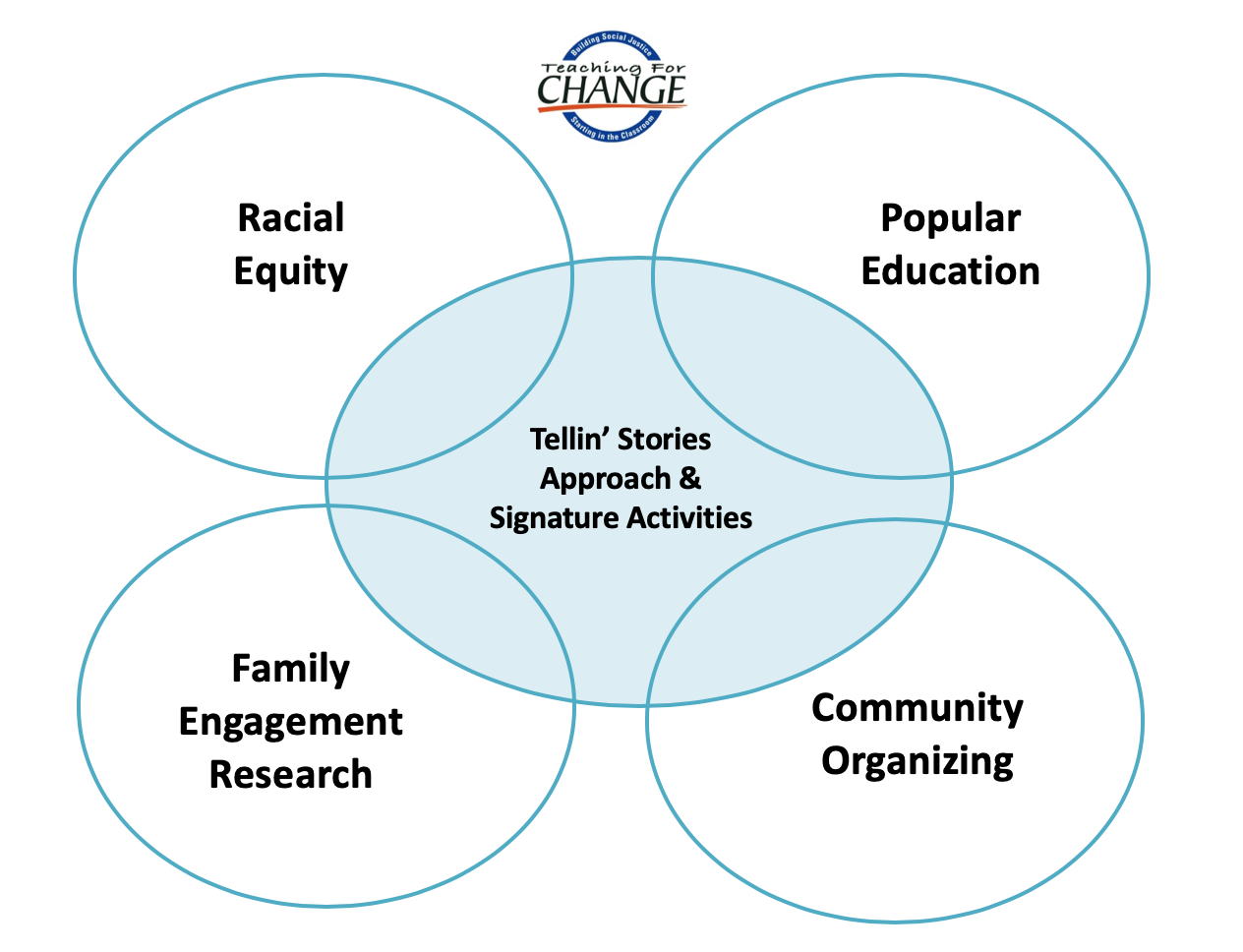 On the second day, participants wrestled with common shortcomings in family engagement efforts and potential opportunities for meaningful growth. Through skits, group discussions, examples from DCPS teachers who have partnered with Teaching for Change, and dynamic activities, participants learned to strengthen their equity literacy and to apply that to the research on high impact family engagement.
"This is all making me think about what we do at our Head Start sites. There are pieces we really need to change with our family engagement meetings…so they can be more of a partnership," said Michelle Fernandez from New Jersey, who trains Head Start family advocates.
On the final day, teachers and staff offered final thoughts and renewed their commitment to championing equity, family engagement, and anti-racism in public education. Guided through activities that draw from parent stories and experiences in Teaching for Change partner schools, they experienced how parents are marginalized when language access is de-prioritized; learned strategies for sharing data with families to invite them into partnership; drew lessons from real-life parent organizing victories in schools, and developed strategies to strengthen their efforts. With hugs all around, the educators swapped personal contact information and expressed gratitude for the training.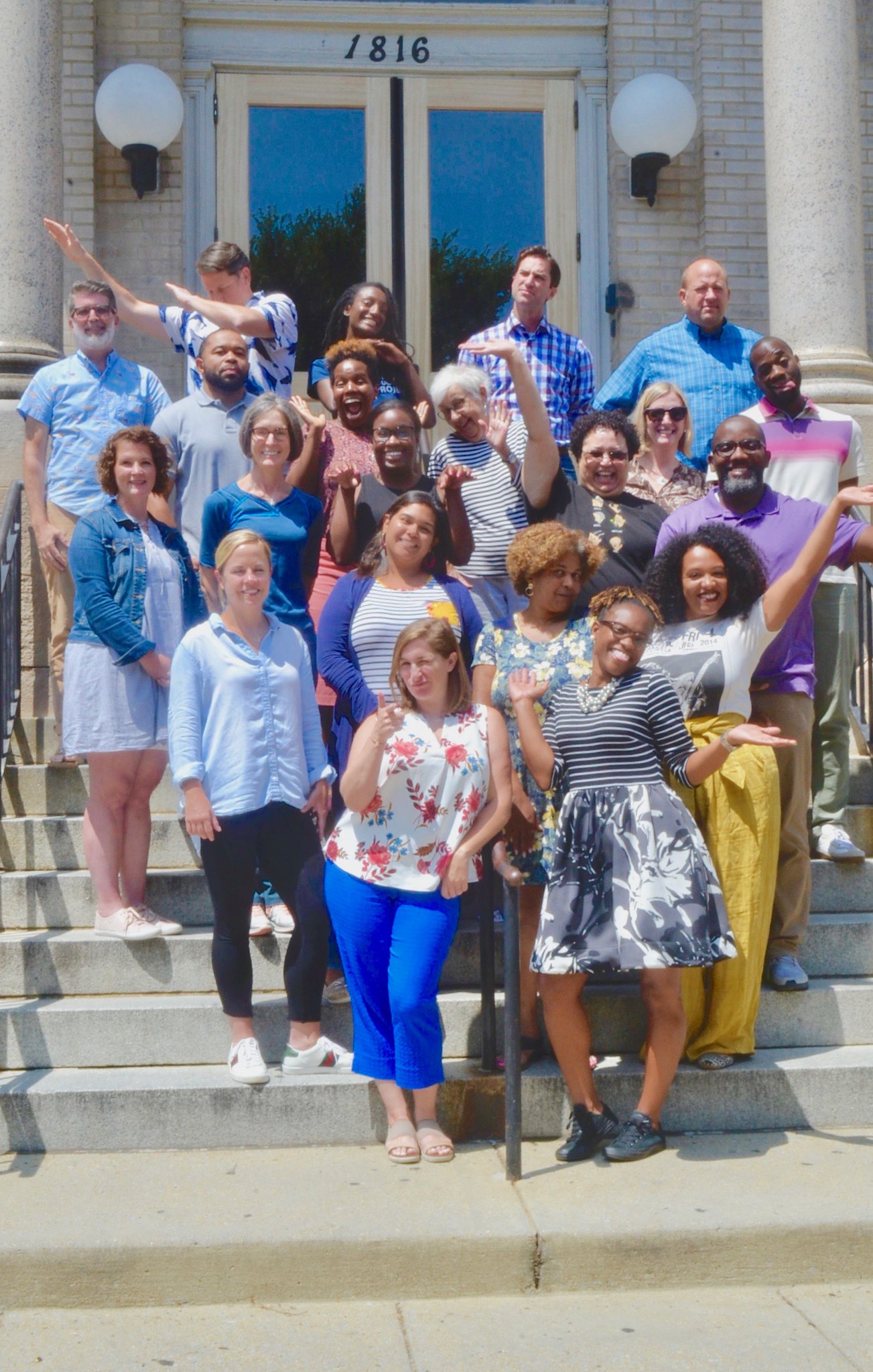 "Expect to feel uncomfortable," Michelle Fernandez offered as advice for future participants. "We're digging deep into what's going on in the world and how that trickles down into our classrooms. And learning from the other people here…opens up your world."
Her thoughts were echoed in other comments from the group.
"In 20 years of teaching I've been to countless trainings on equity. And they were all trash. They didn't address racism, anti-blackness, or even equity, and they didn't understand the communities," said DCPS teacher, Beth Sewell. "It was really affirming to come here and discuss the problems I actually see in my schools, things my families are actually dealing with."
The Tellin' Stories Race, Equity, and Family Engagement Summer Institute for Teachers and Staff was held thanks to generous support from the W.K. Kellogg Foundation and the Morris & Gwendolyn Cafritz Foundation, with multiple scholarships funded by the Communities for Just Schools Fund and the Horning Family Fund.
In evaluations, 100% of attendees agreed that Teaching for Change achieved the objectives of the summer institute:
Participants learn to build relationships with, support, and advocate for lower-income families and parents of color
Participants share and explore experiences related to racism, classism, privilege, and oppression
Participants examine the impacts of racism and classism on their school's families and parent engagement strategies and work to find solutions
Participants build their knowledge of research-based family engagement strategies that are high impact and rooted in equity
Participants develop concrete strategies to increase and/or deepen their own family engagement practices
Teaching for Change also hosted a summer institute for principals in July, and will again host teacher and principal institutes in summer 2020.
Read more from the teacher and staff institute participants in some of their own words:
I am a Ward 8 educator scholarship recipient and I'm glad that I participated in this institute. It provided me the opportunity to share my values with other educators around race relations and equity. I learned how easily we disregard or aimlessly can be inequitable to our families, students, and even to ourselves. As an active teacher leader, I am equipped to keep notions of injustice on the table when we are communicating with families, planning events and providing instruction / support for students. —Leongrina Nelson, DC Public Schools
 To be given time, a space to reflect on how structural inequity impacts students, parents, and teachers – this workshop is priceless. As an African American educator, this is the first time I feel like my experiences are seen, felt, and validated; and I was able to have meaningful productive conversations on how to improve my school to create a safe and inclusive environment for all students regardless of race, class, sexual orientation, etc.  —Tiffany Kaijage, DC Public Schools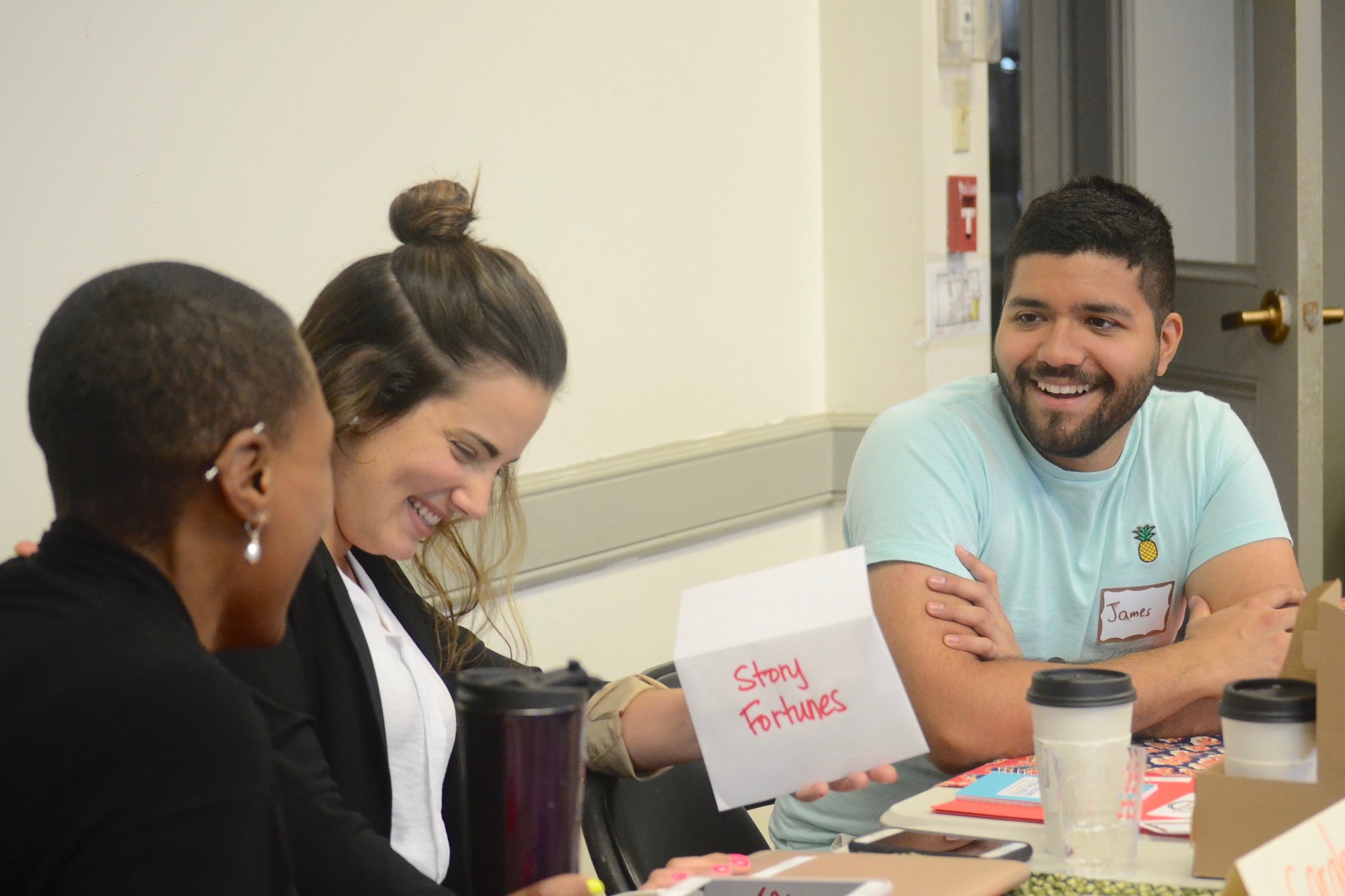 My training with Teaching for Change was one of the most meaningful and valuable professional developments of the year. The staff rooted every session in best practice frameworks and gave us real tools to rake back to my school. I was able to synthesize and to download so much information in a way that is incredibly valuable to my role and my school community.  —Pax Wade, LAMB Public Charter School
Thank you, Teaching for Change, for the hard work, hard thoughts we had to process and unpack. The information you provided was accessible and useful with the real world.  —Jackie Alvarado, DC Public Schools
Tellin' Stories Race, Equity, and Family Engagement Summer Institute provided me with tools and conversations that need to happen in our school communities. Community building, reflections, and concrete solutions that can help us as educators to advocate, support, and empower those that are often invisible.  —Betsy Romero, LAMB Public Charter School